CHOC Children's Publications
Physician Connection


A Communication Service for Physicians from CHOC and CHOC at Mission. Please Note: Physician Connection is no longer being printed and is now available electronically. Please visit our blog at http://docs.chocchildrens.org for the latest articles for our physician community. You can also receive our electronic Physician Connection newsletter in your inbox by subscribing to our mailing list: http://www.choc.org/subscribe

---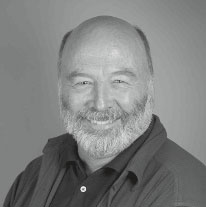 Noted Researcher in Thrombosis and Hemostasis

Thomas J. Kunicki, Ph.D., has joined The CHOC Children's Research Institute where he is the principal investigator in a five-year, NIH-funded study of mouse genes that regulate hemostasis and thrombosis. A noted researcher in this field, Dr. Kunicki has worked with constant NIH funding since 1978. He received his doctorate from Marquette University and prior to joining CHOC had been an associate professor in the department of Molecular and Experimental Medicine at the Scripps Research Institute, in La Jolla, since 1992.

Dr. Kunicki remains at the forefront of the study of adhesion receptors on blood platelets and vascular cells, particularly those belonging to the Integrin family and those involved in adhesion to collagen. He has coauthored more than 130 peer-reviewed publications in several journals, including Arteriosclerosis, Thrombosis and Vascular Biology, Blood, Journal of Biological Chemistry, Journal of Cell Biology, Journal of Thrombosis and Haemostasis and Journal of Clinical Investigation. He has also written more than 50 peer-reviewed scientific reviews, editorials and chapters in major hematology textbooks. He is an active reviewer of NHLBI and NCI grant applications, and a regular participant in special review panels in the areas of genome-wide association studies, clinical and translational science awards and program projects.

Recently, Dr. Kunicki became founder and co-chairman of the ThromboGenomics Subcommittee of the International Society of Thrombosis and Hemostasis.