CHOC Children's Publications
Physician Connection


A Communication Service for Physicians from CHOC and CHOC at Mission. Please Note: Physician Connection is no longer being printed and is now available electronically. Please visit our blog at http://docs.chocchildrens.org for the latest articles for our physician community. You can also receive our electronic Physician Connection newsletter in your inbox by subscribing to our mailing list: http://www.choc.org/subscribe

---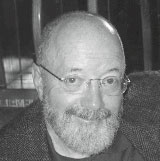 Glenn Fowler, M.D., Retires

Orange County's first board certified, pediatric neurologist has retired. For several years, Glenn W. Fowler, M.D., was also the only pediatric neurologist at CHOC Children's. He joined the medical staff in 1970, and became director of the medical student and neurology programs in 1978. He also directed the neurology program at what is now UC Irvine Medical Center.

"Dr. Fowler is a superb clinical child neurologist, and has assisted in training a whole generation of child neurology fellows and pediatric residents," said Ira Lott, M.D., former medical director of CHOC Neurology. "Dr. Fowler has been an excellent clinician, teacher and colleague."

Dr. Fowler also conducted oral examinations for the American Board of Psychiatry and Neurology for more than 20 years.

He continues as an honorary medical staff member at both CHOC and UC Irvine. Future plans include teaching and writing about medical history, and spending time with his grandchildren.

On behalf of CHOC, we thank Dr. Fowler for his unwavering dedication and contributions to CHOC, and the patients and families we serve. We wish him all the best in his future endeavors.