CHOC Children's Publications
Physician Connection


A Communication Service for Physicians from CHOC and CHOC at Mission. Please Note: Physician Connection is no longer being printed and is now available electronically. Please visit our blog at http://docs.chocchildrens.org for the latest articles for our physician community. You can also receive our electronic Physician Connection newsletter in your inbox by subscribing to our mailing list: http://www.choc.org/subscribe

---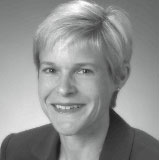 Nationally Recognized Pediatric Epileptologist

"If an antiepileptic medication has been well chosen, there is a 60 percent chance it will control the epilepsy. If it fails, however, there is less than a 10 percent chance the second medication will be effective. Patients who fail two antiepileptic medications should be referred to a comprehensive epilepsy center for further evaluation for possible epilepsy surgery."
In February, a nationally recognized pediatric epileptologist who built comprehensive pediatric epilepsy programs at Mayo Clinic, Columbia University and the NYU School of Medicine became director of the CHOC Children's Comprehensive Epilepsy Program and Chief of the Division of Child Neurology. Previously, Mary Zupanc, M.D., was at Children's Hospital of Wisconsin, in Milwaukee, where she'd held similar responsibilities since 2001.

Dr. Zupanc is well respected for her scholarship and contributions to the advancement of pediatric neurology. A highly sought-after speaker for national and international professional meetings, she has published 35 peer-reviewed articles and is a reviewer for several peer-reviewed journals. She has written 15 textbook chapters, including one published in Pediatric Neurology: Principles and Practice, the primary textbook for the specialty. Additionally, she has mentored many students, faculty, residents and fellows, and received numerous teaching and clinical awards.

Her focus at CHOC will primarily be in epilepsy and epilepsy surgery, an option she says should not be an avenue of last resort.

"Epilepsy surgery should not be delayed. The developing brain is a vulnerable brain," Dr. Zupanc said. "The consequences of continued epilepsy in the developing brain of a child can be catastrophic, more so than in an adolescent or an adult."

"Epilepsy requires a comprehensive evaluation in order to accurately diagnose and characterize the epilepsy syndrome. If the epilepsy syndrome is correctly diagnosed, this provides crucial information with respect to the choice of therapy/ antiepileptic drugs and the prognosis."

To arrange a consultation, please contact the Patient Access Center at 1-888-770-2462.