CHOC Children's Publications
Kid's Health (Archive)


Our award-winning Kid's Health Magazine is designed to provide healthful information for your growing child. Please Note: Kid's Health Magazine is no longer being printed. Please visit our blog at http://www.choc.org/blog for the latest articles about your child's health from the experts at CHOC Children's. You can also receive our electronic Kid's Health newsletter in your inbox by subscribing to our mailing list: http://www.choc.org/subscribe

---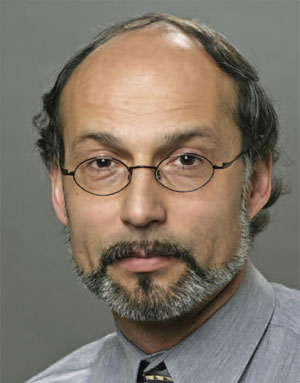 CHOC Pioneers Groundbreaking Pulmonary Procedure

When an innovative pulmonary procedure was recently approved for use in the United States, the FDA conducted a rigorous selection process and chose only 15 hospitals across the country to become certified to use it.

CHOC Children's was one of them, and is now the only medical center in the area offering Melody TPV (Transcatheter Pulmonary Valve) therapy, a revolutionary treatment for damaged pulmonary conduits.

How Melody TPV Works
The pulmonary system is vital, as it transports blood between the heart and the lungs. Children born with narrowed or leaking pulmonary valves typically need several corrective surgeries, starting with open-heart surgery shortly after birth. During this operation, the damaged valve is replaced with a pulmonary conduit.

However, children eventually outgrow the pulmonary conduit or it deteriorates from wear-and-tear, causing symptoms such as shortness of breath or fatigue. To restore full cardiopulmonary function, the conduit needs to be replaced, which traditionally requires another open-heart surgery.

But Melody TPV offers a minimally invasive alternative to major surgery. During the procedure, a replacement conduit encased in a catheter is inserted through a puncture in the patient's leg and guided through a vein up to the heart.

"With Melody TPV, the child receives the same pulmonary conduit, but we deliver it with a far more gentle approach," says Farhouch Berdjis, M.D., medical director of the CHOC Children's Cardiac Catheterization Lab. "Unfortunately, pulmonary conduits do not last a lifetime, so although Melody TPV may not be a child's last procedure, it reduces the number of major surgeries he or she undergoes, which is significant."

Leading the Way
Dr. Berdjis collaborates with Richard Gates, M.D., director of cardiothoracic surgery at the CHOC Children's Heart Institute, to provide Melody TPV for children with pulmonary illnesses, including Tetralogy of Fallot, the most common form of cyanotic (bluish coloration) congenital heart disease.

Last year, Dr. Berdjis trained for several months to become certified to perform Melody TPV. Since then, many CHOC patients have benefited from his expertise, including a 13-year-old girl who recently began playing volleyball, an activity that had previously proved too taxing.

"Melody TPV is an example of the groundbreaking therapies that make CHOC a leader in pediatric medicine, and we are extremely proud to be at the forefront of this technology," says Dr. Berdjis.

To learn more about CHOC Children's Heart Institute's cutting-edge treatments and programs, such as Melody TPV therapy, please visit www.choc.org/heart.