CHOC Children's Publications
Kid's Health (Archive)


Our award-winning Kid's Health Magazine is designed to provide healthful information for your growing child. Please Note: Kid's Health Magazine is no longer being printed. Please visit our blog at http://www.choc.org/blog for the latest articles about your child's health from the experts at CHOC Children's. You can also receive our electronic Kid's Health newsletter in your inbox by subscribing to our mailing list: http://www.choc.org/subscribe

---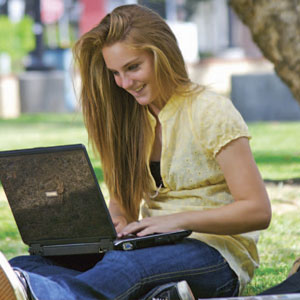 Help Your Child Fight Cyberbullying

In today's digital world, cyberbullying has become an increasingly common and serious issue. Whether posting mean comments on a social networking site, such as Facebook, or sending threatening e-mail messages, cyberbullies can torment their victims at any time from the safety of their own home. In some cases, the child may not know who is bullying them.

Talk About Bullying
Heather Huszti, Ph.D., director of training, psychology at CHOC Children's, says one of the best ways to protect your children from bullying is to talk openly about it. "Have a discussion about why some kids might be bullies," she says. "You can explain that most bullies have low self-esteem and that they bully other people to try to feel better about themselves."

Dr. Huszti suggests talking with your children early on about what to do if they encounter a bully online. As children begin to use the Internet at younger ages, even grade schoolers may find themselves the victim of a cyberbully. "Talk about what your child might do if he or she is bullied, including who to tell," says Dr. Huszti. Having a plan in place can make it easier for children to talk about bullying when it happens.

Parents should also be mindful of their child's online use. Keep the family computer in a public place and ask for your child's passwords to social networking sites. This will help you to monitor your child's online activity.

Signs of Bullying
Despite your best efforts, your child may not tell you if he or she is being bullied. "Kids often feel ashamed and may be too embarrassed to tell you," says Dr. Huszti. "But they may show you that something is wrong by acting withdrawn, sad or irritable. Or they may have changes in their sleep or appetite."

If you're concerned, Dr. Huszti suggests asking your child open-ended questions such as, "Is there anything going on?" or "Is there anything I can help you with?" This approach usually works better than firing off a long list of specific questions.

Dealing with Bullies
If you learn your child is being bullied, take the following steps:
Report inappropriate use to the website where the bullying took place.
Talk with the bully's parents about the behavior.
Inform your child's school. Dr. Huszti says that bullying behavior isn't usually limited to the Internet, so it's important to let school officials know.
Help your child build up her self-esteem. The better your child feels about herself, the less effect a bully will have on her overall well-being.
For more information about bullying, or if you have concerns about your child's emotional well-being, please contact CHOC Pediatric Psychology at 714-532-8481.