CHOC Children's Publications
Change CHOC, Change the World Campaign Newsletter


CHOC Children's Launches Campaign to Fulfill Destiny of the Hospital

---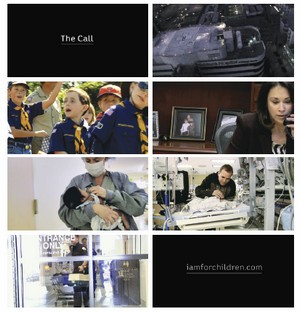 CHOC Children's CEO Answers the Call in Documentary Short Film
"Can a Place Love Its Children the Way a Mother Loves a Child?"
Mother love—the love of a mother for her child— is the most ferocious love on the planet. What mother would not confront any obstacle to nurture and protect the life of her child? It's nature's way of ensuring the survival of our species. But who plays the role of the über mother in Orange County—the mother who makes sure all mothers and families have a place to turn to for the well-being of their children?


CHOC Children's is that mother. And the mother behind all mothers is Kimberly C. Cripe, CHOC's President and Chief Executive Officer.


How does she think about running an organization where success depends upon the ability to operate consistently at the outer limits of human, technical, and fi nancial possibility—where outcomes are measured in the meaningful survival of innocent lives?


The answer is in The Call, a documentary short fi lm that captures what it's like to sit in the hot seat running CHOC Children's Hospital. In the fi lm, Cripe takes a tough phone call where she must present the case for investing in the vision of CHOC to become a world-class institution on behalf of all children and families of Orange County.


Can a place love its children the way a mother loves her child? Only you can answer on behalf of Orange County. To experience the fi lm and see the whole story, go to iamforchildren.com.