CHOC Children's Publications
Physician Connection


A Communication Service for Physicians from CHOC and CHOC at Mission. Please Note: Physician Connection is no longer being printed and is now available electronically. Please visit our blog at http://docs.chocchildrens.org for the latest articles for our physician community. You can also receive our electronic Physician Connection newsletter in your inbox by subscribing to our mailing list: http://www.choc.org/subscribe

---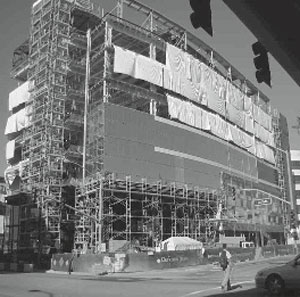 CHOC's New Tower Represents Bright Future for Pediatric Care in OC

The new CHOC Children's tower continues to make remarkable progress, and is tracking on schedule and on budget. When it opens in Spring 2013, the seven-story building will be a visible symbol of CHOC's commitment to become a world-class pediatrics center.
The state-of-the-art facility will feature a new pediatric emergency department, surgical suites and related services, laboratory, pathology, imaging and radiology services, as well as advanced design and safety features.
To ensure a strategic, efficient and safe transition into the new tower, CHOC has partnered with Kurt Salmon Associates (KSA), a top children's healthcare planning firm. Several committees have been diligently working on transition, operational and staffing plans. Medical equipment purchasing and the information technology selection process are underway. Key leadership recruitment for new services and programs is also in progress.
CHOC is committed to keeping you and your patients informed of upcoming construction activities. For more information, please visit www.choc.org/expansion.
To learn about the "Change CHOC, Change the World" campaign including naming and endowment opportunities, please contact Jennifer Wagner, CHOC Children's Foundation, at (714) 532-8690.