CHOC Children's Publications
Kid's Health (Archive)


Our award-winning Kid's Health Magazine is designed to provide healthful information for your growing child. Please Note: Kid's Health Magazine is no longer being printed. Please visit our blog at http://www.choc.org/blog for the latest articles about your child's health from the experts at CHOC Children's. You can also receive our electronic Kid's Health newsletter in your inbox by subscribing to our mailing list: http://www.choc.org/subscribe

---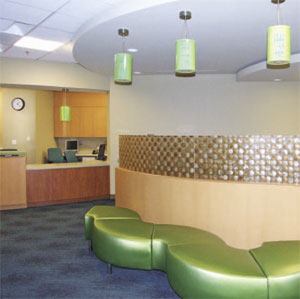 CHOC Children's Opens Orange County's Only Dedicated Pediatric Urology Center

At CHOC Children's, meeting the medical needs of Orange County's children is the highest priority. With the opening of the CHOC Children's Urology Center earlier this year, CHOC rose to the occasion once again. The cutting-edge center is the only comprehensive pediatric urology facility in Orange County.

Previously, children with urological issues required multiple visits with different doctors and labs. The process could stretch over several days or weeks. Not any longer. The state-of-the-art center is designed with convenience, speedy diagnosis and effective treatments in mind.

"With CHOC Children's Urology Center, patients can have all diagnostic tests performed during a single visit and within one dedicated facility," says pediatric urologist Antoine Khoury, M.D., the center's medical director. "It's an efficient and family-centered approach to providing care for children with urological issues."

The center's doctors diagnose and treat these common urological conditions:
Ureteral reflux, in which urine flows the wrong way. Left untreated, this can lead to kidney damage.
Bladder infections, which are often remedied with behavioral changes and medication.
Incontinence, or loss of bladder control.
The center offers several treatments to help children control bladder function and the muscles involved in holding urine. Experts at the center also address less common conditions, including kidney stones; tumors of the kidney, bladder or testes; and neurogenic conditions caused by birth defects like spina bifida.

"The center takes a multidisciplinary approach to treating patients," says Kathy Kolodge, executive director of Ambulatory Services. The team includes registered nurses, nurse practitioners, radiology technicians and pediatric urologists.

In addition, the center features state-of-the-art equipment for diagnostic testing. Patients may undergo some of these procedures:
Urodynamic testing— helps doctors diagnose conditions like incontinence, infections and reflux.
Bladder scanning—critical in the management of incontinence and infections.
Diagnostic ultrasound—imaging of the bladder and kidneys—which may reveal blockages, infections, tumors or stones.
Medications and noninvasive treatments like biofeedback may help treat some urological conditions, while other disorders require surgery. Whenever possible, surgeons at the center use minimally invasive techniques, such as laparoscopic, endoscopic and robotic procedures. This requires much smaller incisions, so children experience less pain and recover more quickly than with traditional open surgery.

Need an Appointment?
For more information about CHOC Children's Urology Center or to make an appointment, please call 714-512-3919.