CHOC Children's Publications
Kid's Health (Archive)


Our award-winning Kid's Health Magazine is designed to provide healthful information for your growing child. Please Note: Kid's Health Magazine is no longer being printed. Please visit our blog at http://www.choc.org/blog for the latest articles about your child's health from the experts at CHOC Children's. You can also receive our electronic Kid's Health newsletter in your inbox by subscribing to our mailing list: http://www.choc.org/subscribe

---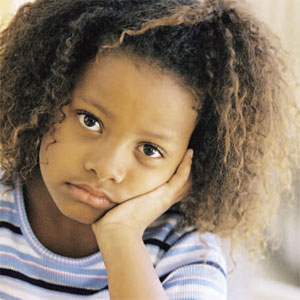 Help Your Child Cope with Loss

The death of an important person in a child's life is one of the most traumatic events a child can experience. Parents can help their child work through this time by being aware of normal childhood responses and understanding how to talk to them on their level.

Different Ideas
Everyone grieves, but children show grief differently than adults do. Toddlers rarely understand death. For them, it feels like separation. Preschool children see death as short term or reversible. Children ages 5 to 9 are aware that death is unchangeable. However, they don't think it can happen to them or anyone they know. Preteens and teenagers generally understand that death is "normal" and final.

Emotional Signals
Children will display a range of feelings while grieving. This emotional journey can last for weeks. Some children often move from shock and denial to sadness and anger. Parents can be reassured that these reactions are normal for children and can be helpful in the process of accepting death.

Normal grieving signs include:
Feelings of anger, denial, shock, confusion, sadness and guilt
Rowdy play
Reluctance to discuss feelings
Loss of interest in daily activities, such as school
Clinging behavior
Sleep problems
Physical complaints, such as stomachaches
Contact your child's doctor if he or she stays emotionally numb. Longtime avoidance of grief may develop into larger emotional problems later. Also, call the doctor if your child's behavior becomes extreme. For example, professional help may be needed if his or her disinterest in school turns into refusal to go.

Helping the Process
It's OK to talk honestly with children about death. Just remember to put it in terms that they can understand. Also let them know they are not to blame, and that they could not have prevented the death. As children grieve, parents can help them understand that these reactions are normal, not bad.

Children may feel isolated, so sharing feelings and memories with them will help them feel loved. Continuing family routines—such as church and school attendance, homework sessions and discipline—is essential. This stability and consistency make children feel safe.

My Grief Rights for Kids
I have the right to have my own unique feelings about death.
I have the right to talk about my grief whenever I feel like talking.
I have the right to show my feelings of grief in my own way.
I have the right to need other people to help me with my grief, especially grown-ups who care about me.
I have the right to get upset about normal, everyday problems.
I have the right to have "griefbursts."
I have the right to use my beliefs about my god to help me deal with my feelings of grief.
I have the right to try to figure out why the person I loved died.
I have the right to think and talk about my memories of the person who died.
I have the right to move forward and feel my grief and, over time, to heal.