CHOC Children's Publications
Physician Connection


A Communication Service for Physicians from CHOC and CHOC at Mission. Please Note: Physician Connection is no longer being printed and is now available electronically. Please visit our blog at http://docs.chocchildrens.org for the latest articles for our physician community. You can also receive our electronic Physician Connection newsletter in your inbox by subscribing to our mailing list: http://www.choc.org/subscribe

---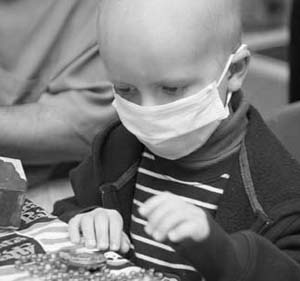 Health Reform Bill Makes Positive Steps for Children; Fall Short in Some Areas

On March 23, 2010, President Obama signed the "Patient Protection and Affordable Care Act of 2010" (PPACA). A week later, he signed the "Health Care and Education Reconciliation Act of 2010" (HCERA), which made changes to the PPACA. The combination of these two bills encompasses the culmination of a health reform effort that began more than 14 months ago.
CHOC Children's is optimistic about a number of child health provisions that were included in the final bill. For example, it immediately establishes a prohibition on pre-existing condition exclusions for children and requires insurance plans to provide dependent coverage until a child turns 26. The legislation also authorizes and funds the Children's Health Insurance Program (CHIP) through Sept. 30, 2015, and requires states to maintain current Medicaid and CHIP coverage for children through Sept. 30, 2019.
Children's hospitals actively advocated for, and were successful in securing, language that requires states to pay for primary care physician (including pediatrician) services at Medicare levels in 2013 and 2014. In addition, we lobbied enthusiastically for a provision that establishes a Pediatric Accountable Care Organization (ACO) Demonstration Project within Medicaid. Also important to children's hospitals, pediatricians and subspecialists is a new pediatric specialty loan repayment program for pediatric subspecialists and specialists.
In several areas, however, the bill fails to address the challenges faced by pediatric providers. While it makes important progress toward improved reimbursement for pediatricians, it does nothing to address inadequate Medicaid reimbursement for pediatric subspecialists and children's hospitals. In fact, the bill calls for $18.1 billion in cuts to Medicaid Disproportionate Share Hospital (DSH) funding in 2014-2020. CHOC will continue to work with the National Association of Children's Hospitals to urge Congressional action in these critical areas.