CHOC Children's Publications
Physician Connection


A Communication Service for Physicians from CHOC and CHOC at Mission. Please Note: Physician Connection is no longer being printed and is now available electronically. Please visit our blog at http://docs.chocchildrens.org for the latest articles for our physician community. You can also receive our electronic Physician Connection newsletter in your inbox by subscribing to our mailing list: http://www.choc.org/subscribe

---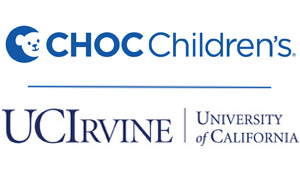 National Children's Study Underway in Orange County

University of California, Irvine, in partnership with CHOC Children's, the Children and Families Commission of Orange County and the Orange County Health Care Agency, was selected to conduct the study in 2005 after Orange County was named one of six initial national Vanguard Centers. For the first five years of the 25-year-study, UC Irvine researchers and their partners received a $14.6 million grant from the National Institutes of Health to help refine and field test the initial protocols.
Local data collection has begun for the country's largest and most comprehensive long-term study of environment on child health and development. Since last October, more than 20 babies have been born into Orange County families recruited to participate in the National Children's Study, which will follow more than 100,000 U.S. children from birth to age 21.
CHOC is participating in field birth visits at 12 Orange County partner hospitals. CHOC physician representatives include Vijay Dhar, M.D., medical director of the CHOC NICU; Leonard Sender, M.D., medical director of CHOC Children's Cancer Institute; and Maria Minon, M.D., chief medical officer.
CHOC researchers expect to attend 250 births a year for the next five years, said Brent Dethlefs, director of the CHOC Research Institute. Biological samples will be collected from the child, parents, family home and neighborhood for the duration of the study. Researchers will also assess such environmental factors as childcare, neighborhood safety and healthcare to examine the effect on
Birth defects and pregnancy-related problems
Behavior, learning and mental health disorders
Asthma
Injuries
Obesity
Diabetes
However, healthcare professionals will not have to wait 21 years before seeing the results. Findings will be made public as soon as they can be verified.
"The depth and breadth of information we gather should result in significant understanding of the environmental and genetic factors that combine to play a role in childhood disease," Dethlefs said. "We will be able to look at the commonalities and differences, including geographic differences, in various diseases we see in kids."