CHOC Children's Publications
Physician Connection


A Communication Service for Physicians from CHOC and CHOC at Mission. Please Note: Physician Connection is no longer being printed and is now available electronically. Please visit our blog at http://docs.chocchildrens.org for the latest articles for our physician community. You can also receive our electronic Physician Connection newsletter in your inbox by subscribing to our mailing list: http://www.choc.org/subscribe

---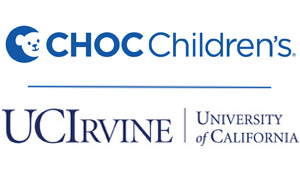 Symposium Showcases CHOC/UC Irvine Expertise

The recent CHOC Annual Symposium showcased one of the many benefits of the recent CHOC Children's and University of California, Irvine affiliation: enhanced clinical education. Pediatric subspecialists from both institutions discussed the latest advances for the illnesses and congenital disorders most likely to be encountered in the pediatric setting.
More than 150 physicians from throughout Southern California attended the two-day event at the Hyatt Regency Resort & Spa in Huntington Beach. Pediatric subspecialists from CHOC and UC Irvine faculty developed the curriculum to address the needs of the primary care physician, while showcasing the depth and breadth of expertise assembled by the affiliation between both institutions.
"The expertise we can now provide for pediatric patients is quite impressive," said CHOC Children's Pediatrician-in-Chief Nick Anas, M.D. "This program illustrated how we can work together to maximize this collective knowledge and experience."
To request more information on educational programs hosted by the CHOC Children's Institutes, please call 1-800-329-2900.