CHOC Children's Publications
Physician Connection


A Communication Service for Physicians from CHOC and CHOC at Mission. Please Note: Physician Connection is no longer being printed and is now available electronically. Please visit our blog at http://docs.chocchildrens.org for the latest articles for our physician community. You can also receive our electronic Physician Connection newsletter in your inbox by subscribing to our mailing list: http://www.choc.org/subscribe

---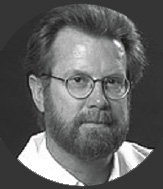 CHOC Researcher Awarded $3 Million To Find Autism's "Fingerprint"

"Dr. Schwartz's research will provide autism researchers from around the world with much-needed access to tissue from autism patients by using a technology that is benign to the patient, but potentially extremely valuable to researchers in the field." - Brent Dethlefs, Director, CHOC Children's Research Institute
In 2006, excitement rippled throughout the scientific community when a Japanese researcher reprogrammed rodent skin cells into induced pluripotent stem (iPSCs) cells that could mature into any cell type of the body including brain cells. At CHOC Children's Research Institute, stem-cell researcher Philip Schwartz, Ph.D., patiently waited for two things: one, for the study to be successfully repeated; and secondly, for the technique to be replicated in humans.
He didn't have to wait long. In 2008, three research teams independently presented the results of successful human studies. Dr. Schwartz immediately applied for a National Institutes of Health (NIH) research grant to use the same technique to reprogram skin cells biopsied from autistic boys into iPSCs. His goal: to differentiate these cells into neural stem cells and then into neurons in order to identify possible biomarkers or genetic testing for autism and — ultimately — effective treatment.
In August 2009, the NIH awarded Dr. Schwartz a $3 million grant to hunt for autism's genetic fingerprint. His long-time collaborators at the UC Davis M.I.N.D. Institute are providing skin biopsies from 100 carefully screened autistic boys in order to establish a cell bank at CHOC. Dr. Schwartz and his team will be growing and banking skin cells and iPSCs, and the resulting cell lines will be available to other researchers.
"By comparing and contrasting autistic brain cells with normal brain cells, we hope to identify either targets for therapy or targets for diagnosis," Dr. Schwartz said. "If we could come up with a biochemical or genetic test, it would shorten the time for diagnosis and make the diagnostic process available to everyone. If we could come up with a therapy as well, then we really will have done something very important."
For more information, contact Dr. Schwartz at 714-516-4341.