CHOC Children's Publications
Physician Connection


A Communication Service for Physicians from CHOC and CHOC at Mission. Please Note: Physician Connection is no longer being printed and is now available electronically. Please visit our blog at http://docs.chocchildrens.org for the latest articles for our physician community. You can also receive our electronic Physician Connection newsletter in your inbox by subscribing to our mailing list: http://www.choc.org/subscribe

---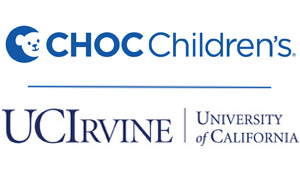 Affiliations Enhance Teaching, Research and Clinical Care

In January, CHOC Children's and University of California, Irvine entered into an affiliation that literally changed the delivery of pediatric care in Orange County. In July, in support of the affiliation, UC Irvine physicians formally integrated with the CHOC Pediatric Subspecialty Faculty (PSF).
The result: PSF is now the largest, pediatric subspecialty group in Orange County. With three UC Irvine physicians sitting on the 10-member PSF board, physicians like Feizal Waffarn, M.D., Chairman of the UC Irvine Department of Pediatrics for the UC Irvine School of Medicine, know that this marks the beginning of a very bright future together.
"This is the culmination of a 20-year dream," Dr. Waffarn said. "We have all the academic, research and clinical care ingredients in place now. We are going to seize this opportunity to make CHOC Children's a pediatric facility with national prominence."
The affiliation has been enthusiastically embraced by the UC Irvine Department of Pediatrics, he added.
Enhanced Opportunities For Physician Recruitment
"Now we have the benefit of offering clinical training at a major, free-standing, children's hospital with a university affiliation," said CHOC Pediatrician-In-Chief Nick Anas, M.D. "This affiliation sets the stage for continued growth of our clinical programs, enhanced quality of our teaching, and opportunities for expanded research efforts, which will allow us to attract subspecialists who may not have considered us in the past."