CHOC Children's Publications
Physician Connection


A Communication Service for Physicians from CHOC and CHOC at Mission. Please Note: Physician Connection is no longer being printed and is now available electronically. Please visit our blog at http://docs.chocchildrens.org for the latest articles for our physician community. You can also receive our electronic Physician Connection newsletter in your inbox by subscribing to our mailing list: http://www.choc.org/subscribe

---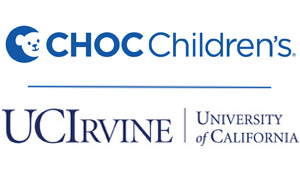 UCI Specialty Clinics Begin Transition to CHOC

In March, 11 UC Irvine sub-specialty physicians and their patients began transitioning to the CHOC Children's campus in Orange for outpatient care in the following areas:
Genetics
Metabolic
Neurology
Nephrology
Allergy
Cardiology
Endocrine
"We anticipate a transition of 1,100 to 1,800 patients to CHOC with an estimated volume impact of 4,800 additional visits each year," says Kathy Kolodge, executive director of CHOC Children's Ambulatory Services. "Our first collaborative clinic with UCI began in 2001 with the development of a joint Asthma Chronic Lung Disease Center. We are fortunate to be able to replicate this model in other specialty areas."
Earlier this year, UC Irvine transferred most pediatric inpatients to CHOC as part of the affiliation agreement between both facilities. However, UC Irvine continues to provide pediatric emergency services, burn care, trauma services requiring immediate surgery, neonatal intensive care, newborn nursery care, and child and adolescent psychiatry.
For more details, please contact the appropriate specialty physician or Kathy Kolodge at (714) 532-8578.
CHOC is pleased to announce the Physician Affiliation Agreement between the Pediatric Subspecialty Faculty and the Department of Pediatrics, UC Irvine, was signed on June 8, 2009. Operations as described in the agreement are scheduled to begin on July 1, 2009. This integration is part of CHOC and UCI's strategic affiliation, which has been in effect since early this year. More details to come in the Fall 2009 issue of Physician Connection.