CHOC Children's Publications
Kid's Health (Archive)


Our award-winning Kid's Health Magazine is designed to provide healthful information for your growing child. Please Note: Kid's Health Magazine is no longer being printed. Please visit our blog at http://www.choc.org/blog for the latest articles about your child's health from the experts at CHOC Children's. You can also receive our electronic Kid's Health newsletter in your inbox by subscribing to our mailing list: http://www.choc.org/subscribe

---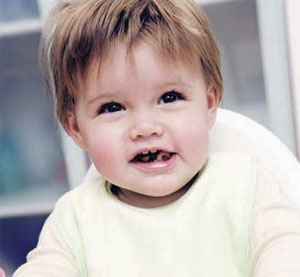 CHOC is Regional Center for Metabolic Disorders

"Early identification and intervention of metabolic disorders has helped us prevent disability, mental retardation and death." - Jose Abdenur, M.D., Medical Director of Metabolic Services at CHOC
CHOC Children's was ready when the state of California expanded mandatory newborn screenings for metabolic disorders in July 2005. The CHOC Metabolic Lab was equipped with one of the state's few tandem mass spectrometers, a sophisticated device that analyzes a single drop of blood for more than 30 inherited metabolic disorders.
Four years later, CHOC has become one of the largest metabolic programs in California. As the only regional referral center for metabolic disorders, CHOC serves Orange County, as well as parts of Riverside and San Bernardino. One of every eight children referred to the program is diagnosed with one of these disorders.
"The expanded newborn screening has worked well," says Jose Abdenur, M.D., medical director of Metabolic Services at CHOC. "Early identification and intervention has helped us prevent disability, mental retardation and death."
Older Children Also at Risk
Of the 40 to 50 new patients diagnosed and treated at CHOC each year, only about a third of them are identified by a newborn screening. Where are the others coming from? Most are older babies and children who have been referred to CHOC because of unexplained seizures, failure to thrive and/or developmental delay.
Dr. Abdenur says there are more than 500 different metabolic disorders, and they are quite common. However, there is no single test that can screen for all of them.
"Metabolic disorders still need to be considered even if results from a newborn screening were normal," Dr. Abdenur says. "Most metabolic disorders manifest during the fi rst two years of life, but some may appear as late as adolescence or early adulthood."
When to Consult Your Pediatrician
Ask about the possibility of a metabolic disorder if your child is experiencing the following:
Failure to reach milestones
Loss of previously acquired milestones
Poor weight gain
Unexplained seizures
Family history of sudden infant death
CHOC has a multidisciplinary team of metabolic specialists, including doctors, nurses/case managers, dietitians, genetic counselors and social workers. Clinics are held several times a month for general and specific disorders, such as phenylketonuria (PKU), and faculty are involved in specific clinical research projects. The Lysosomal Center at CHOC offers a new, state-of-the-art infusion center where patients receive weekly treatments in a bright and pleasant environment. Additionally, the clinic for lysosomal disorders provides multidisciplinary care and allows opportunities for clinical research. The clinic's multidisciplinary approach is unique in California and second in the country.
About Metabolic Disorders
Metabolic disorders occur in one out of 00 children.
There are about 500 different types of metabolic disorders.
Disorders detected by newborn screening account for a third of the diagnoses.Metabolic disorders are usually treated with diet or enzyme replacement therapy.
For more information about the CHOC Metabolic Program, please call 714-532-8852.