CHOC Children's Publications
Kid's Health (Archive)


Our award-winning Kid's Health Magazine is designed to provide healthful information for your growing child. Please Note: Kid's Health Magazine is no longer being printed. Please visit our blog at http://www.choc.org/blog for the latest articles about your child's health from the experts at CHOC Children's. You can also receive our electronic Kid's Health newsletter in your inbox by subscribing to our mailing list: http://www.choc.org/subscribe

---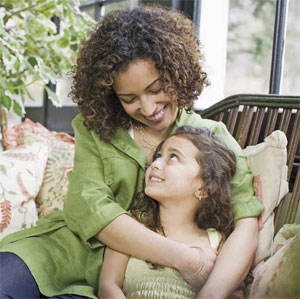 Lost your job? Money tight? Talk to your kids about it

Kids know what's going on around them. And if the economy is stressing you out, chances are, your kids are feeling it, too. They often notice what is happening in the world and in their family, so if you lose your job or are affected by financial hardships, it's important to address your children's concerns.
"It is important to remember that the key to kids coping is how their parents cope," says Julie Moghal, director of psychology and social services at CHOC Children's. If the parents have constant conflicts, irritability and angry exchanges over money, their kids are more likely to have emotional and behavioral difficulties. The parents' stress over money also can negatively impact their parenting ability and time they spend with their kids," says Moghal.
So don't ignore the big elephant in the room because silence will only add to your child's stress. You do not have to force it, but when the moment is right, calmly discuss money issues and any concerns with your children.
Each child in your family may react differently to news about unemployment or belt-tightening, depending on his/her age and personality. Make sure your conversation is age-appropriate and light on precise details or figures, especially when speaking with younger children.
Here are some additional tips about how to approach financial matters with children:
Keep talking. If economic problems continue, children may need periodic updates about what's happening.
That said, don't just talk—listen to your children's concerns as well.
Reassure children that it is perfectly normal to feel anxious about current economic troubles.
Emphasize that you are actively addressing the family's financial situation.
Use job loss to teach children about the wisdom of saving money.
Transform financial challenges into an opportunity to live fully yet simply, with everyone in the family pitching in.
Accentuate the positive, including the strength of your family's love.
Talk to other parents about how their family copes. You certainly are not alone in these financially troubled times.
Do something positive with your children to help others in need.
Making a positive contribution to the community or country helps people feel more in control and builds a stronger sense of connection. This can include encouraging teenagers to help neighbors who might need babysitting or errands run, or organizing a project for a local shelter or community center. Source: Adapted from National Association of School Psychologists.
If You Sense Something is Wrong
In some cases, the emotional effects of financial woes on children can trigger depression, anxiety, and difficulties with peers, says Julie Moghal, director of psychology and social services at CHOC Children's. She says to watch for signs of stress or behaviors that are not typical for your child. If you do sense something is bothering your child, Moghal suggests speaking with your child's guidance counselor or school psychologist, going to your minister, or talking to your doctor to get a referral to a child and family counselor or psychologist.