CHOC Children's Publications
Physician Connection


A Communication Service for Physicians from CHOC and CHOC at Mission. Please Note: Physician Connection is no longer being printed and is now available electronically. Please visit our blog at http://docs.chocchildrens.org for the latest articles for our physician community. You can also receive our electronic Physician Connection newsletter in your inbox by subscribing to our mailing list: http://www.choc.org/subscribe

---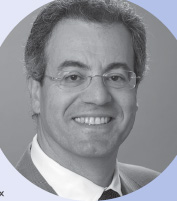 Internationally Recognized Pediatric Urologist Joins CHOC

A world-renowned specialist is bringing leading-edge pediatric urology services to Orange County. Antoine Khoury, M.D., who is director and chief of pediatric urology for CHOC Children's and UC Irvine, respectively, is building CHOC into an academic center of excellence that will eventually become a tertiary referral center for Southern California. He is also working with UCI scientists in tissue bioengineering research.
Dr. Khoury co-edited The Kelalis-King-Belman Textbook of Clinical Pediatric Urology (2007), the definitive textbook about pediatric urology. Prior to coming to CHOC and UCI, he was professor of urology and division head of pediatric urology at the University of Toronto, Hospital for Sick Children, in Ontario.
His goal is to develop a similar program at CHOC for:
Medical and surgical management of complex pediatric urology anomalies
Reconstructive challenges for incontinence
Genital anomalies
Renal transplantation
Oncology
Dr. Khoury is experienced in all aspects of pediatric urology, from transplantation to the most complicated intersex reconstructive procedures. He is currently forming several multidisciplinary teams at CHOC to provide comprehensive care for children with the following genitourinary problems:
Adolescents and adults with pediatric urological issues
Disorders of sexual differentiation
Bladder exstrophy care
Perinatal urology
Minimally invasive surgery
Pediatric lower urinary Tract (P-LUT) dysfunction and neurourology
CHOC to become Major Teaching Center
As part of developing CHOC into an academic center, Dr. Khoury anticipates developing two pediatric urology fellowships. He has already begun working with pediatric urology residents from UCI.
Antoine Khoury, M.D.
Research Fellowship, Pediatric Urology: Hospital for Sick Children, Toronto
Clinical Fellowship, Pediatric Urology: Hospital for Sick Children, Toronto
Pediatric Residency: University of Toronto
Dr. Khoury has published more than 200 articles. Additionally, Dr. Khoury serves on the editorial board of several medical journals. He is past president of the Pediatric Urologists of Canada and the Canadian Urological Association Scholarship Foundation. He is also a member of the executive committee of the AAP section on Urology.