CHOC Children's Publications
Physician Connection


A Communication Service for Physicians from CHOC and CHOC at Mission. Please Note: Physician Connection is no longer being printed and is now available electronically. Please visit our blog at http://docs.chocchildrens.org for the latest articles for our physician community. You can also receive our electronic Physician Connection newsletter in your inbox by subscribing to our mailing list: http://www.choc.org/subscribe

---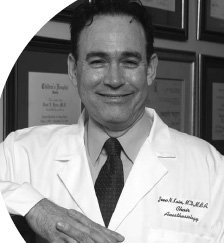 Yale Anesthesiologist Brings NIH Pain Studies to CHOC

Collaboration between CHOC Children's and UC Irvine has brought a Yale anesthesiologist and two National Institutes of Health (NIH) studies to Orange County. Zeev Kain, M.D., is a recognized international expert in the clinical management of surgery-related anxiety and pain in children undergoing invasive medical procedures.
Previously, he was executive vice chair of anesthesiology at the Yale University of School of Medicine and anesthesiologist in chief and director of the Pediatric Surgery Center at Yale-New Haven Children's Hospital.
During his 19 years at Yale, the results of Dr. Kain's research changed the manner in which children are treated during the perioperative period. His research at CHOC also focuses on pediatric pain and anxiety in children undergoing surgery, as well as behavioral interactions between children, their parents and healthcare providers. Dr. Kain is assisted by six staff members, including two who have doctorates in psychology.
Dr. Kain says he looks forward to collaborating with CHOC physicians. Currently, his team is observing pain responses. In the future, they will begin randomized trails involving interventions before or after surgery.
"The research at CHOC will change the way pediatric pain and pediatric anxiety before procedures is managed at CHOC and around the world," Dr. Kain says.
Internationally Recognized for Pediatric Pain Research
In addition to his work at CHOC, Dr. Kain is professor and chair of the UC Irvine Department of Anesthesiology and associate dean for clinical research.
Dr. Kain completed a fellowship in pediatric anesthesiology plus a Robert Wood Johnson fellowship in research at Children's Hospital Boston and Yale University, respectively. He completed his anesthesia residency at Yale-New Haven Hospital, and his internship and pediatric residency at Schneider Children's Hospital in New York. He is a graduate of the Ben-Gurion School of Medicine, in Israel.
Dr. Kain serves on the editorial board of Anesthesiology, Pediatrics, Journal of Clinical Anesthesia and Journal of Pediatric Psychology. He has more than 250 original articles, case reports, book chapters and abstracts to his credit, including three that published this summer.
For more information, please contact the CHOC Children's Research Institute at (714) 516-4341.