CHOC Children's Publications
Kid's Health (Archive)


Our award-winning Kid's Health Magazine is designed to provide healthful information for your growing child. Please Note: Kid's Health Magazine is no longer being printed. Please visit our blog at http://www.choc.org/blog for the latest articles about your child's health from the experts at CHOC Children's. You can also receive our electronic Kid's Health newsletter in your inbox by subscribing to our mailing list: http://www.choc.org/subscribe

---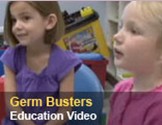 Community Education Classes

School/Children's classes
Programs can be brought to your school or group. To schedule a visit, please call (714) 532-8887.
Buckle Bear/Booster Bear (Grades Pre K–2)
Children will learn the safest way to ride in the vehicle through interaction with Buckle Bear.
Germbusters (Grades Pre K–6)
Kids will become "GERMBUSTERS" when they learn how to protect themselves against germs when someone coughs or sneezes.
Healthy Habits (Grades K–6)
Through this program children will be encouraged to adopt healthy habits. The fi ve basic food groups and the importance of eating balanced meals will be taught using an interactive activity.
Heads Up for Helmet Safety (Grades K–6)
Assembly format for students teaching the importance of wearing a helmet for all wheel-based sporting activities.
Body Image (Girls, Grades 6–12)
This presentation focuses on media's impact on the body image of adolescents.
Media Violence (Grades 6–12)
This presentation focuses on the amount of violence children are exposed to through media.
Media Literacy: Alcohol, Tobacco and Other Drugs (Grades 6–12)
In this interactive class, teens will understand how alcohol and tobacco companies target their specific age group and the hidden messages behind their ads.
Safe Sitter Program
Held at both CHOC in Orange and CHOC at Mission.
Safe Sitter— Now in one day!
A seven-hour, nationally accredited childcare course for children ages 11–13.
Adult Programs
Programs can be brought to your community group.
Home Safety Presentation
This program educates parents and caregivers about the dangers present in the home and how to prevent unintentional injuries.
Child Passenger Safety Classes
A Certified Child Passenger Safety Technician will cover current California laws regarding restraining children and adults in the car.
Well-Fed
This program will discuss how to make feeding time a positive, stress-free experience.
Media Violence: Parents
Learn what the violence portrayed in media is teaching young children, and how to help your child distinguish between fantasy and reality.
Three Tragic Seconds: Drowning Prevention & Sun Safety
Parents learn about the problem of drowning: why it happens, where it happens, and how it happens. We will also cover the importance of being sun smart by using sunscreen and wearing protective clothing.
Active Communication: How to win cooperation with your child
Learn how to send clear and powerful messages to children, engage them in problem solving, and strengthen the parent-child relationship.
Effective Discipline: How to raise a responsible child
Learn proven non-violent discipline techniques that will teach our children responsibility and acceptable behavior while still showing them that we care about them.
Building Character, Courage, and Self-Esteem in Your Child
Learn how to strengthen your child's self-esteem that will produce more positive behaviors and give them the perseverance to keep trying even when things get tough.
The Magic of Family Meetings: Teaching problem solving and positive values
Learn how to instill qualities of character in your children that will enable them to make good decisions when events start getting out of hand.
Parenting in the 21st Century: What's your parenting style and how does it influence your child?
We will explore three types of leadership styles and how to apply the new techniques at home.
Sidestepping the Power Struggle: Redirecting your child's misbehavior
Develop an understanding of how and why children behave as they do, learn how to apply methods to redirect them towards positive behavior, and avoid power struggles without fighting or giving in.
What You Need to Know About Your Child—Ages 1 to 4
Parents will learn the ages and stages of child development and how to enhance your child's learning at each stage.
Discipline and Beyond
Learn non-violent discipline skills that really work, and how you can set rules that your toddler can understand and follow.
Building Better Behavior
Discover how the power of encouragement helps children learn positive behavior at an early age.
CPR for Family and Friends Class
This two-hour training is designed for those who wish to learn when to act and what to do in an emergency. Those who successfully complete the course will be given a participation card, not a CPR credential.
Active Parenting Now! — Six-Week Series (For parents of children 5 –12 years of age)
The Active Parenting Program will teach you a consistent model of parenting, enabling you to act with confidence and clarity.
Cooperative Co-Parenting— Six-Week Series
Parents will learn how divorce affects children and how to move beyond the anger and put the needs of their children first.
1, 2, 3, 4 Parents! — Three-Week Series (for parents of children 1– 4 years of age)
Through this series parents will learn the value of the child and the job of parenting, methods of bonding and non-violent discipline skills.
Understanding Childhood Asthma
Families will learn how to manage their child's asthma at home and school. To register for this class call (714) 289-4783 or for Spanish call (714) 532-7577.
Important Resource
Phone Numbers
For emergency medical care call: 911
Cardiac Parent
(714) 532-8521
Cystic Fibrosis Parent
(714) 532-8521
Diabetes Parent and Children
(714) 532-8330
Healing Hearts Bereavement Group
For parents who have lost a newborn or chronically ill child. (714) 532-8521
HIV Parent
(714) 532-8521
Living Options
A family cancer support group. (949) 364-1770
Lupus
(714) 532-8521
Oncology Parent
Hosted by OCFOCF.
Spanish speaking also.
(949) 472-2051
Orofacial Guild of Orange County
For parents of children with cleft/craniofacial disorders.
(714) 532-8521
Parent to Parent
For parents of children receiving care in the NICU.
(714) 532-8521
Pediatric Advice Line (PAL)
(714) 289-4500
South County Postpartum
For families having difficulty adjusting after the birth of their baby.
(949) 364-1770
Rheumatology Parent
For parents of children with rheumatic disorders.
(714) 532-8521
Sickle Cell
For individuals affected by sickle cell anemia.
(714) 532-8521
Spina Bifida Parent
For information call Diane Cohen.
(714) 532-8521
Epilepsy Alliance of Orange County
English and Spanish educational support groups. (714) 557-0202