CHOC Children's Publications
Physician Connection


A Communication Service for Physicians from CHOC and CHOC at Mission. Please Note: Physician Connection is no longer being printed and is now available electronically. Please visit our blog at http://docs.chocchildrens.org for the latest articles for our physician community. You can also receive our electronic Physician Connection newsletter in your inbox by subscribing to our mailing list: http://www.choc.org/subscribe

---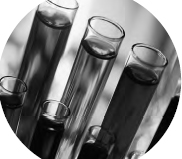 COG Selects CHOC For Phase I Studies

CHOC has been designated as a Phase I clinical trial facility by the Children's Oncology Group (COG), the nation's predominant clinical trials group for children and young adult patients with cancer. CHOC is the only hospital in the southwestern United States—and one of only 21 in North America—offering children Phase I clinical trials for new drugs or treatment.
This designation extends the hospital's continuum of care for situations in which conventional treatment methods fail. It also provides alternatives for patients suffering from diseases or disorders for which no treatment protocols have yet been established.
"Phase I testing is the point of entry into the market and into the science of how we take care of patients," says Leonard Sender, M.D., medical director of The CHOC Cancer Institute. "In Phase I studies, we are primarily looking at toxicity, and determining the right dosage and how often it may be administered."
CHOC is the only approved Phase I institution without an academic affiliation to belong to COG, a cooperative group funded by the National Cancer Institute. COG has about 239 member institutions, and most trials offered for pediatric cancer patients are Phase II or Phase III.
"Target Therapy" has Fewer Side Effects
CHOC oncologist Violet Shen, M.D., principle investigator of Children's Oncology Group and Phase One Consortium, says researchers are excited about the promise of "target therapy," which blocks the specific signals that stimulate tumor growth. These drugs have lower toxicity and fewer side effects than conventional chemotherapy, and may be administered on an outpatient basis. She says CHOC is participating in a clinical trial for IMC-A12, a promising new target therapy for certain forms of sarcoma.
"While 80 percent of all childhood cancers are curable, treatment side effects may cause life-long complications," says Dr. Shen, who is clinical director of oncology research. "The hope is that target therapy will further improve the cure rate, minimize side effects, and mean better and safer treatment for those 80 percent."
Dr. Shen also points out that clinical trials offer hope to patients and their parents. Being on these studies keep patients connected with the CHOC clinical team.
"There are a tremendous number of new drugs under development, and we are honored to be designated as a Phase I facility," Dr. Sender says. "The CHOC Cancer Institute is committed to excellence, and to always pushing the boundaries for new drugs toward a cure. We never accept that what we have today is the best solution. We always think tomorrow can be a better day for patients with pediatric cancer."
To learn more about clinical trials taking place at CHOC, visit www.choc.org or the Children's Oncology Group at www.curesearch.org.