CHOC Children's Publications
Kid's Health (Archive)


Our award-winning Kid's Health Magazine is designed to provide healthful information for your growing child. Please Note: Kid's Health Magazine is no longer being printed. Please visit our blog at http://www.choc.org/blog for the latest articles about your child's health from the experts at CHOC Children's. You can also receive our electronic Kid's Health newsletter in your inbox by subscribing to our mailing list: http://www.choc.org/subscribe

---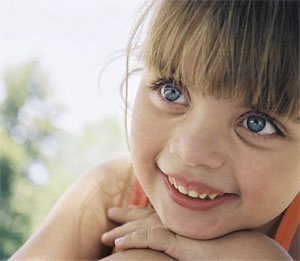 OTC Cold Medicines
Not Recommended for Infants, Young Children
They're not effective, and the side effects are often worse than the original symptoms. There is also the danger of accidental overdose.
The recent Food and Drug Administration (FDA) public health advisory against using over-the-counter cold medicines in children ages 2 and younger came as no surprise to CHOC. Ameer Mody, M.D., clinical director of the CHOC Emergency Room, says the advisory echoes what he and the CHOC staff have been telling families for quite a long time.
"Over-the-counter cold medicines should not be used in children younger than 4, particularly those under age 2," Dr. Mody says. "First of all, these medications are not effective. Studies have shown that when compared with a placebo, cold medicines don't provide any relief. And sometimes the side effects are worse than a runny nose." The side effects are usually caused by the "active ingredients" in the medication, including decongestants and cough suppressants. Many cold medicines also contain pain relievers and fever reducers, such as acetaminophen.
Decongestants — may cause excitability, irritability and loss of appetite in babies and young children. "We've seen 2-month-old babies cry non-stop for six to eight hours as a result of toxicity from decongestants in over-the-counter cold medicines," Dr. Mody says.
Cough suppressants — may cause sedation. The danger is the baby may not wake up to eat andcould become dehydrated. Too much may cause breathing problems.
Acetaminophen — an overdose may cause life-threatening liver and kidney problems. Many parents are unaware that certain cold medicines contain acetaminophen. As a result, they end up inadvertently "double-dosing" with a fever reducer plus a cold medicine.
The FDA Advisory
FDA recommends that over-the counter cough and cold products not be used for infants and children under age 2. The agency is still reviewing the safety of these medications in children ages 2 through 11.
Home Remedies Better For The Sniffles
"At my house, we treat runny noses with tissues," says Dr. Mody, a father of three. For babies and young children who cannot use tissue yet, Dr. Mody has the following advice:
Use a bulb syringe and saline drops to clean out your baby's nose, particularly before feeding.
Space out feedings, maybe a little bit less more often, so your baby doesn't get as tired.
Carry your baby face-down around the house. This will help the mucous drip out and cut down the amount of coughing.
Whenever you have concerns about your child's health, please consult your pediatrician.