CHOC Children's Publications
Kid's Health (Archive)


Our award-winning Kid's Health Magazine is designed to provide healthful information for your growing child. Please Note: Kid's Health Magazine is no longer being printed. Please visit our blog at http://www.choc.org/blog for the latest articles about your child's health from the experts at CHOC Children's. You can also receive our electronic Kid's Health newsletter in your inbox by subscribing to our mailing list: http://www.choc.org/subscribe

---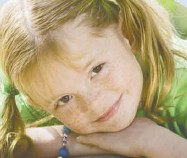 Breast Milk Is Still Best During Flu Season

If you're thinking about weaning your baby before the end of flu season, think again, advises CHOC nurse practitioner Mary DeNicola, C.L.C. Babies who receive formula have three times the risk of gastroenteritis or ear infections and are twice as likely to get SIDS. They are more likely to have allergies, eczema, diabetes and just about every other childhood disease.
"Mother's milk contains special medicine for which we can't even write a prescription," DeNicola says. "That is why in the CHOC NICU, we insist on human milk for our fragile, premature babies. On any given day, over 90 percent of the NICU babies have breast milk available for feedings."
The CHOC Lactation Center is the only clinic of its kind in Orange County that is staffed with certified nurse practitioners. Workshops and individual appointments are available for mothers needing assistance with breastfeeding, including relactation and induced lactation. For more information, please call (714) 289-4987.

CHOC NICU Needs Donated Breast Milk
It's a "gift of love" for babies whose mothers are unable to breastfeed or to provide enough breast milk. For more information, please contact Lactation Family Nurse Practitioner Mary DeNicola, C.L.C., at (714) 289-4987.