CHOC Children's Publications
Kid's Health (Archive)


Our award-winning Kid's Health Magazine is designed to provide healthful information for your growing child. Please Note: Kid's Health Magazine is no longer being printed. Please visit our blog at http://www.choc.org/blog for the latest articles about your child's health from the experts at CHOC Children's. You can also receive our electronic Kid's Health newsletter in your inbox by subscribing to our mailing list: http://www.choc.org/subscribe

---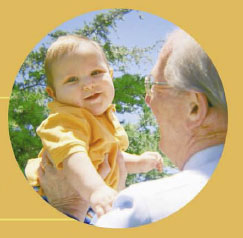 CHOC Takes Intensive Care On The Road

At 9 pounds, Jack Selecky was much bigger than most of the other babies in the Hoag Hospital Neonatal Intensive Care Unit (NICU). But Jack was actually more fragile than many of his tiny roommates. He was critically ill with pulmonary hypertension, pneumonia and septic shock.

Jack's grandfather, Paul Selecky, M.D., medical director of the Hoag Pulmonary Department, knew there was a strong chance that Jack wouldn't survive. The decision was made to transport Jack to CHOC where he could receive a specialized nitric oxide treatment available at only a handful of children's hospitals in the state.
Chris and Jen Selecky, Jack's parents, will never forget the sight of the CHOC Emergency Transport Services Team arriving to save their son's life.
"They appeared like angels from heaven. They were up to speed on every detail of Jack's situation and worked hand-in-hand with the Hoag NICU staff to make sure he was receiving the best care possible," Chris recalls. "It gave us every bit of confidence we were hoping for when faced with such a devastating life-and-death experience."
Once at CHOC, Jack's progress was slow with frequent setbacks, but eventually he was weaned from medications and ventilators. Today, he's a healthy, laughing little boy who shows no lingering traces of his close brush with death.
24-Hour Air or Ground Transport
CHOC was the first hospital in the nation to transport neonates and children while providing nitric oxide with high-frequency ventilation, a specialized technology for providing life support. Led by physicians and staffed with pediatric and neonatal intensive care nurses and respiratory care practitioners, the CHOC Emergency Transport Services Team literally brings CHOC intensive care to the patient's beside. They offer the same level of life-saving capabilities that are provided inside the walls at CHOC.According to Jason Knight, M.D., medical director of the CHOC Emergency Transport Services Team, early initiation of intensive care in the field increases the likelihood of a favorable outcome. This is the well-known "golden hour" concept."
One of the top three busiest teams in the nation, the CHOC Emergency Transport Services Team has experienced a five-fold increase in volume since 1999. More than 120 facilities refer critically ill or injured babies, children and adolescents to CHOC. A second dedicated transport team was recently added to accommodate the growing numbers of referrals and a third team is soon to come.
Dr. Knight attributes this increase to the growing regionalization of healthcare within Southern California.
"CHOC is highly recognized for excellence," Dr. Knight says. "The level of care CHOC provides is difficult to obtain at smaller hospitals, particularly in outlying areas." While most transports from outside of Orange County typically come from Los Angeles, Riverside or San Bernardino counties, it is not uncommon for the team to retrieve patients from San Diego or Central California, or even Washington or Hawaii.
Closer to home, the availability of these services provide added peace of mind for Orange County families, like the Seleckys. They will never forget the care and compassion of the Hoag and CHOC teams who saved their son's life.
"We will forever be grateful." Chris says. "At well-child check ups with his pediatrician, Jack continuously exceeds every expectation for his age. He is truly our miracle baby boy."