CHOC Children's Publications
Kid's Health (Archive)


Our award-winning Kid's Health Magazine is designed to provide healthful information for your growing child. Please Note: Kid's Health Magazine is no longer being printed. Please visit our blog at http://www.choc.org/blog for the latest articles about your child's health from the experts at CHOC Children's. You can also receive our electronic Kid's Health newsletter in your inbox by subscribing to our mailing list: http://www.choc.org/subscribe

---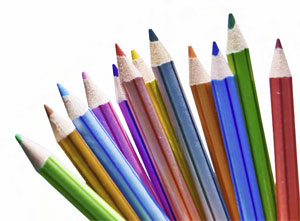 CHOC KIDS' CARDS
Painting Brighter Tomorrows
The CHOC KIDS' CARDS Holiday Card Collection is now available! The 2007 collection, including cards, gift tags and pins, are in stock and ready for immediate delivery.

Each year, the talented KIDS' CARDS artists — current and former patients of CHOC — surprise the KIDS' CARDS team with their new designs. According to KIDS' CARDS representative Flossie Thwing of the CHOC Littlest Angels Guild, the 2007 collection features 16 new cards.

This year, CHOC KIDS' CARDS partnered with the Pediatric Cancer Research Foundation (PCRF) to create a joint holiday card titled "The Wreath of Hope." Proceeds from the sale of this card will benefit PCRF and CHOC.

The mission of the CHOC KIDS' CARDS Holiday Card Program is to paint brighter tomorrows for the young patients treated at CHOC. For additional information or to order cards, please contact KIDS' CARDS Central at (714) 970-2462 or click on the following link www.chocshop.org to order online.