CHOC Children's Publications
Kid's Health (Archive)


Our award-winning Kid's Health Magazine is designed to provide healthful information for your growing child. Please Note: Kid's Health Magazine is no longer being printed. Please visit our blog at http://www.choc.org/blog for the latest articles about your child's health from the experts at CHOC Children's. You can also receive our electronic Kid's Health newsletter in your inbox by subscribing to our mailing list: http://www.choc.org/subscribe

---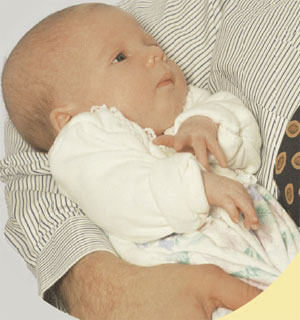 Mom Needs Some "Time Out"

Not that long ago, fathers wouldn't be caught changing a diaper and generally acted helpless around babies. The duties associated with raising and nurturing children were considered strictly "women's work."

Fortunately, times have changed. Today, it's not uncommon to find diaper-changing stations in the men's room.

And it's about time, says CHOC pediatrician Mark Colon, M.D., who has two young children at home. Parenting is a full-time job, and fathers must be actively involved partners.

"More families rely on dual incomes these days, and Mom just can't do it all," Dr. Colon says. "There has been this idea that Dad needs to rest when he gets home from work. This means Mom doesn't get any rest. If Mom has to work a second shift with the baby by herself, she will become run-down very quickly."

IT'S DADDY TIME!

Develop a Special Routine — Babies and young children thrive on routine, and bedtime is a perfect opportunity to take over for Mom. If bedtime conflicts with your work schedule, set aside a certain time every morning or afternoon.

Read Together — Reading to toddlers prepares them to become good readers and better students overall. Dr. Colon says it's especially important for fathers read to their sons because it sends the message that reading is important.

Act Like a Kid — Get down on the floor, eye-to-eye, with your child. Then let your child choose what game to play. "Pretty princess" and ball-related games are very popular at Dr. Colon's house. And unless it is an emergency, just let the phone ring.

Take Advantage of Freebies — It doesn't have to cost a cent to have a great time with your child. Take advantage of local parks. Introducing your child to different environments helps build self-confidence. Dr. Colon also recommends your local library. Select books together and take advantage of story time activities.

Parenting is the toughest job you'll ever have. Sharing responsibilities so Mom gets some time off will keep you both functioning at your best.

Besides, childhood is fleeting. Dad, you don't want to miss out!

Mark Colon, M.D., practices at the CHOC Primary Clinic, in Orange, and at the CHOC Clinic at the Boys & Girls Club, in Santa Ana. Interested in a parenting class? Call CHOC Community Education at (714) 532-8887.