CHOC Children's Publications
Kid's Health (Archive)


Our award-winning Kid's Health Magazine is designed to provide healthful information for your growing child. Please Note: Kid's Health Magazine is no longer being printed. Please visit our blog at http://www.choc.org/blog for the latest articles about your child's health from the experts at CHOC Children's. You can also receive our electronic Kid's Health newsletter in your inbox by subscribing to our mailing list: http://www.choc.org/subscribe

---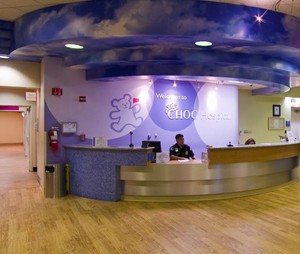 New Board Chairman Shares Enthusiasm, Vision for CHOC

Taking a tour of Children's Hospital of Orange County and meeting Kim Cripe, President and CEO of CHOC, was all it took to convince Jay Kear that he should join the CHOC Foundation for Children Board of Directors.

"Seeing a 6-month-old baby coming out of surgery really pulls at your heart. They're so helpless; you want to do anything you can to help," Jay says.

True to his word, the father of three daughters and grandfather of six joined the CHOC Foundation's Board of Directors and became the new chair in January.

Professionally, Jay is an engineer and a high technology venture capitalist in Orange County. "Over the past 30 years I have served on over 25 boards. While I have thoroughly enjoyed serving these organizations, nothing is as rewarding as being able to serve on the CHOC Board of Directors," Jay explains.

"I truly believe that if you set your mind to something, you can achieve it. When I initially joined the Board of Counselors of the USC School of Engineering, the school was ranked 17th in the nation. After I was elected Chairman of the Board, working closely with the dean we created a program to lift our ranking, and today USC is ranked 6th in the nation, second only to Stanford in California. It goes to show what you can accomplish if everyone pulls together in the same direction," Jay continued.

Jay is very clear on his commitment to CHOC. "One of the reasons that my wife Lauren and I have chosen to live in Southern California is the availability of world-class adult and pediatric health care for us and our family. With CHOC located in Orange County, we have one of the top children's hospitals right in our back yard."

"Serving on the CHOC board has given me an opportunity to give back to the community. Through the experience that I have gained in the corporate world, I am confident that the same leadership skills will apply in helping CHOC ascend to the next level. Also, my wife and I want to do our part in financially supporting CHOC's mission," Jay says.

Jay explains that over the next several years the board intends to work with CHOC's executive management team to elevate CHOC to the level of a nationally recognized, premier children's hospital. According to Jay, "Orange County deserves nothing less!"