CHOC Children's Publications
Kid's Health (Archive)


Our award-winning Kid's Health Magazine is designed to provide healthful information for your growing child. Please Note: Kid's Health Magazine is no longer being printed. Please visit our blog at http://www.choc.org/blog for the latest articles about your child's health from the experts at CHOC Children's. You can also receive our electronic Kid's Health newsletter in your inbox by subscribing to our mailing list: http://www.choc.org/subscribe

---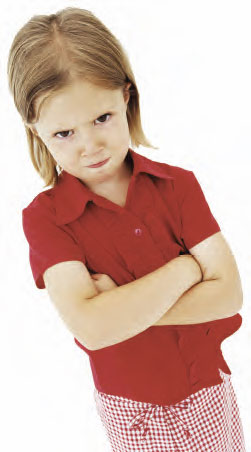 Could Your Child Be Stressed Out?

Wouldn't it be easy if all you had to do were go to school, make friends and finish a little homework every day? Childhood certainly seems much simpler than coping with careers, relationships, finances, health and other adult-sized concerns.
Not so, says CHOC Pediatric Psychologist Julie Reeker, Ph.D. Depending on a child's temperament, seemingly mundane concerns related to school and peers may actually be very stressful.
"Children are still learning how to roll with life's punches," Dr. Reeker says. "Going to school and making friends is a developmental skill they must learn to master. School work, projects, peers and new teachers may be extremely stressful, especially for mellow or 'laid back' kids."
Dr. Reeker's prescription: more family "down time."
"Kids do seem to be more stressed out and frantic these days," she says. "Our world is so fast-paced, and there are so many opportunities and things to do. I often see parents struggling to set limits because they feel pressure to involve their children in school and community activities. Many children actually need more family 'down time.'"
SIGNS TO WATCH FOR
The following physical, emotional and behavioral symptoms may actually be signs of stress:
Headaches, stomachaches or bedwetting
Fears, worries, anxiety or irritability
Sleep problems or nightmares
Fighting with parents or siblings
WHAT YOU CAN DO
Respond to your child's personality. Every child has a coping style. Some like to talk, others need to get physical, and some just need 'down time.'
Spend quality time and listen. Take time for one-on-one sharing with your child to find out what is really going on from your child's perspective.
Create structure and order. A regular mealtime and bedtime routine helps children pace themselves and makes them feel secure.
Help your child develop effective coping skills:

Walk the dog
Read a book
Watch a funny movie
Listen to music
Keep a journal
Do something relaxing, like build a puzzle

Be Encouraging. Remind your children about all the things they do well.
Model Effective Stress Management Skills. Are you able to say "no" when you must?
"Remember, your children are watching and learning from you. The early years are the best time to teach stress management skills," Dr. Reeker says. "As children become teens, they become more influenced by sources from outside the family. So you want to build that foundation first." If your family is coping with serious stressors, such as death, divorce, serious bullying or an illness, additional techniques may be needed.
For more information, please contact please contact CHOC Pediatric Psychology at (714) 532-8481.