CHOC Children's Publications
Kid's Health (Archive)


Our award-winning Kid's Health Magazine is designed to provide healthful information for your growing child. Please Note: Kid's Health Magazine is no longer being printed. Please visit our blog at http://www.choc.org/blog for the latest articles about your child's health from the experts at CHOC Children's. You can also receive our electronic Kid's Health newsletter in your inbox by subscribing to our mailing list: http://www.choc.org/subscribe

---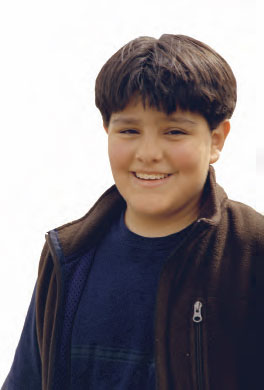 Put the Breaks on Childhood Obesity

Baby fat isn't so cute anymore. Recent research shows that overweight children, even as young as ages 2 or 3, may not necessarily outgrow it. An overweight toddler or preschooler is five times as likely to be overweight by age 12. An estimated 17 percent of U.S. youngsters may be classified as obese, and millions more are overweight. By the end of this decade, it is predicted that one in five children will be obese. Here in Orange County, 30 to 40 percent of all children have a body mass index (BMI) greater than the 85th percentile by age 17. Within the Latino population, that number jumps to 48 percent.

EAT IN, WORK OUT
Home-cooked food is likely to be healthier than restaurant food, especially fast food, advises CHOC Certified Diabetes Educator Patricia Hawk, M.S. A study released in January 2007 showed that participants who ate just one additional fast food meal each week had a substantial increase in body mass index (BMI).
Who has time to cook on a weeknight? Try these simple tips:
Plan the week's menu and shop on the weekend.
Cook large meals on Sunday afternoons for re-heating later in the week.
Make a double batch of your favorite soup, chili, casserole or stew and freeze part of it.
Cook a roast, or turkey, and freeze it in dinner-sized portions.
Try a slow cooker recipe.
Just add a fresh salad and some vegetables - and dinner is served. And speaking of vegetables, don't give up. Hawk says it takes about six tries before a child will develop a taste for a new food. A healthier diet is only part of the solution. Are your children getting enough exercise? When working with diabetic patients and their families, Hawk advises:
Send children out to play right after school. Limit TV viewing until after 5 p.m., or when it gets dark.
Limit screen time to no more than one or two hours per day.
Choose an exercise the entire family can do together.
Changing habits may be difficult, but it can be done. "I challenge people to problem solve when it comes to healthy eating and exercise," she says. "You can make plans - or you can make excuses."

Resources: For helpful recipes and tips, visit eatright.org and diabetes.org. Try online children's games about nutrition and exercise at www.niehs.nih.gov/kids/.