CHOC Children's Publications
Kid's Health (Archive)


Our award-winning Kid's Health Magazine is designed to provide healthful information for your growing child. Please Note: Kid's Health Magazine is no longer being printed. Please visit our blog at http://www.choc.org/blog for the latest articles about your child's health from the experts at CHOC Children's. You can also receive our electronic Kid's Health newsletter in your inbox by subscribing to our mailing list: http://www.choc.org/subscribe

---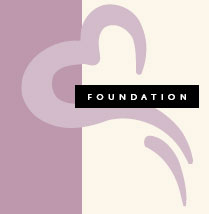 Disneyland Celebrates Birthday by Giving $1 Million Gift to CHOC

On July 17th, in celebration of Disneyland's® 51st birthday, CHOC received a $1 million gift from The Walt Disney Company, The Disneyland Resort® and the cast at Disneyland. CHOC president and CEO Kim Cripe accepted the gift on behalf of CHOC during an unforgettable birthday celebration at Disneyland Resort, which featured children from CHOC, several heartwarming videos about CHOC's associates and patients, and dedicated CHOC board member Matt Ouimet.

The $1 million contribution is earmarked to help fund the renovation of CHOC's outpatient clinics, which is expected to receive 120,000 visits a year by 2010. The renovation will consolidate CHOC's primary and specialty care clinics under one roof, making hospital visits easier on its patients and families. It will also help CHOC prepare to meet the healthcare needs of tomorrow's children in the region.

CHOC will recognize Disney's generosity by naming the new outpatient lobby in honor of Disneyland Resort. Disneyland will also be involved in the final design stages of the Outpatient Clinic entrance and lobby to help create a warm and welcoming atmosphere for children.

According to Tanya Lieber, Vice President of the CHOC Foundation for Children, "Disney's $1 million gift will go a long way toward helping us complete the initial phase of our master campus plan - the second largest fundraising initiative ever undertaken at CHOC. On behalf of all of the Associates at CHOC, we are grateful to the wonderful people at Disney who chose to celebrate their 51st birthday by donating so generously to help our patients and families."

Disney has been an integral part of the CHOC organization since its inception in 1964, starting with Walt Disney championing the need for a children's hospital in Orange County as a founding board member. A Disney artist even created the first version of the hospital's most recognized and beloved symbol: CHOCO the Bear. For over 40 years, Disney Cast Members, VoluntEars, executives and muchloved characters have contributed funds, time and tenderness to enhance CHOC's environment of healing.

Gifts of this size make a visible impact, but every dollar the CHOC Foundation receives helps ensure that CHOC can continue providing the best in patient care, education, research and community outreach to the children and families of Orange County.

It is only with the support of generous companies like Disney and other organizations, as well as individual community members, that CHOC will achieve its vision to become one of the premier children's hospitals in the nation.