CHOC Children's Publications
Kid's Health (Archive)


Our award-winning Kid's Health Magazine is designed to provide healthful information for your growing child. Please Note: Kid's Health Magazine is no longer being printed. Please visit our blog at http://www.choc.org/blog for the latest articles about your child's health from the experts at CHOC Children's. You can also receive our electronic Kid's Health newsletter in your inbox by subscribing to our mailing list: http://www.choc.org/subscribe

---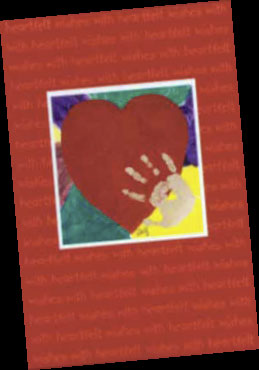 Celebrating our 10th Year!
CHOC Holiday Cards, Gift Tags Now Available
CHOC Kids Cards feature 17 brand-new designs, including Thanksgiving, Christmas and birthday greetings, and year-round heart card. Each card in this collection was designed by a current or former CHOC patient, and thanks to the generous support of our underwriters, a full 100 percent of the profits go directly to support Children's Hospital of Orange County and CHOC at Mission.

CHOC Kids Cards may be ordered individually or in boxed assortments of five designs for $20. Each box contains 20 cards and may be ordered with either an inscribed holiday message or as a blank note card. Custom personalization of cards and envelopes is available, too. New colorful holiday gift tags are available in packets of 25 for only $5.

To request a brochure and order form for CHOC Kids Cards, gift tags or lapel pins, please call (714) 970-2462 or visit www.choc.org to place your order online. CHOC Kids Cards and gift tags are available at both hospital gift shops, and at all Tall Mouse and INDOGNEATO retail locations.

NEW LAPEL PIN FOR 2006
Guaranteed to deliver loads of holiday cheer, this lapel pin was designed by one of our talented young artists. Angel and penguin pins from previous years are still available, too. Each one costs only $5.