CHOC Children's Publications
Kid's Health (Archive)


Our award-winning Kid's Health Magazine is designed to provide healthful information for your growing child. Please Note: Kid's Health Magazine is no longer being printed. Please visit our blog at http://www.choc.org/blog for the latest articles about your child's health from the experts at CHOC Children's. You can also receive our electronic Kid's Health newsletter in your inbox by subscribing to our mailing list: http://www.choc.org/subscribe

---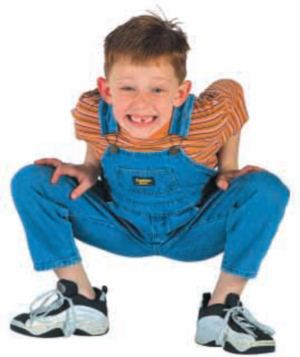 Ask Our Experts - What Causes Freckles?

Q: What causes freckles and how can I prevent my child from getting them?

A: Light-skinned children, particularly those with pale complexions and red hair, are particularly prone to freckles. These small, tan spots of melanin are actually caused by the same process as tanning: sun exposure. That is why freckles are commonly found on the face and other parts of the body frequently exposed to the sun.

While freckles do not appear to lead to cancer, individuals who are prone to them have to be extra vigilant about sun exposure because they are at greater risk for sunburn. Melanoma, the most common and deadliest form of skin cancer, is linked to excessive sun exposure in childhood. As few as four severe sunburns before age 16 greatly increases the risk of developing melanoma in later life.

Still, melanoma does not discriminate by skin tone. We urge all parents to make sunscreen a daily habit, rain or shine. Apply it liberally to the face, top of the ears, back of the neck, and then to any other parts of the body that will be exposed. At the beach or the pool, reapply sunscreen whenever your child comes out of the water.

Sunscreen is very important, but it won't provide complete protection. We also recommend long sleeves, pants, sunglasses and a broad-brimmed hat. Avoid outdoor activities between 10 am and 3 pm, the brightest part of the day. Keep babies age 6 months and younger completely out of the sun.

There is no such thing as a healthy tan.