CHOC Children's Publications
Kid's Health (Archive)


Our award-winning Kid's Health Magazine is designed to provide healthful information for your growing child. Please Note: Kid's Health Magazine is no longer being printed. Please visit our blog at http://www.choc.org/blog for the latest articles about your child's health from the experts at CHOC Children's. You can also receive our electronic Kid's Health newsletter in your inbox by subscribing to our mailing list: http://www.choc.org/subscribe

---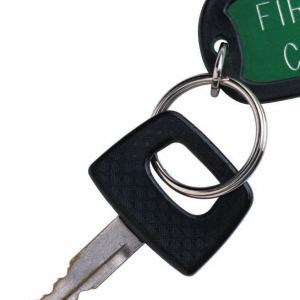 Never Leave Your Child Inside A Car

Since 1996, more than 120 children, nationwide, have died from heat stroke as a result of being left alone inside a car. In 2002, Kaitlyn's Law went into effect prohibiting children under age 6 from being left alone inside vehicles.

"On a typical Southern California summer day, if it is 93 degrees outside, the interior of a car will reach 120 degrees in just 20 minutes. Within 40 minutes, the inside temperature will be 140 degrees - even with the window cracked," says CHOC Childhood Injury Prevention Coordinator Erin Hoch. "A child's core body temperature increases three to five times faster than that of an adult, making them more vulnerable to heat exhaustion, which may lead to severe brain damage or death within minutes."

PROTECT YOUR PRECIOUS CARGO
You can prevent a tragedy by making it a firm rule to never leave your children alone in the car. Take them with you for that quick trip into the store, gas station or coffee house. Resist the "just-for-aminute" urge to leave a sleeping baby or toddler alone in the car, even if you've finally gotten your child down for a nap.

The following tips may help busy parents and caregivers remember when children are in the car:
For a strong visual reminder, put your child's diaper bag or backpack in the front passenger seat, along with personal items you will be taking out upon reaching your destination.


Attach a ribbon to the steering wheel, key chain or car door handle whenever your child rides with you. (Be sure it is in a location that will not interfere with driving.) When you take your child out of the car seat, move the ribbon to the car seat. Be sure to remove the ribbon whenever your child occupies the car seat.


At home, lock all car doors to keep inquisitive children out. Keep car keys out of your children's reach. If your child is missing - check the car right away.
For more information, visit Safe KidsWorldwide at www.safekids.org; 4 R Kids Sake, at www.4rkidssake.org; and Kids 'N Cars, at www.kidsncars.com