CHOC Children's Publications
Kid's Health (Archive)


Our award-winning Kid's Health Magazine is designed to provide healthful information for your growing child. Please Note: Kid's Health Magazine is no longer being printed. Please visit our blog at http://www.choc.org/blog for the latest articles about your child's health from the experts at CHOC Children's. You can also receive our electronic Kid's Health newsletter in your inbox by subscribing to our mailing list: http://www.choc.org/subscribe

---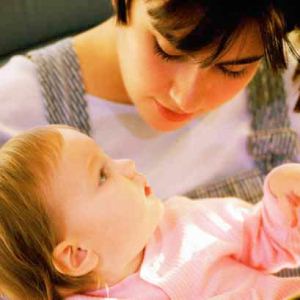 Cuddle Those Fears Away

Monsters hiding under the bed, ghosts lurking in the closet, and other things that go bump in the night. Preschoolers and young elementary school-age children often experience fears related to magical thinking, and it is all perfectly normal, says Marni Nagel, Ph.D., a CHOC licensed pediatric psychologist.

Fear is one of the most basic human emotions, and this is the age children begin learning how to deal with it, she says. What can parents do? Encourage them to express those fears and then provide gentle, loving support.

"It is important to acknowledge that your child is experiencing fear, anxiety or distress in some way. Say something like, 'I see you seem to be worried or upset,'" Dr. Nagel advises. "Let your child know it is okay to discuss those fears." She adds that young children with limited verbal skills may be encouraged to express feelings though play activities, drawing, working with clay or by making a paper collage.

Dr. Nagel cautions parents against discounting or pretending a child's fear does not exist. Avoid saying things like, "That's not real," or "Big kids are not afraid of those things." With older children, however, it may be helpful to put their concerns in context. Explain that everyone feels happy, sad, angry and worried sometimes - even parents!

"Parents often worry that they may make things worse by saying the wrong thing," Dr. Nagel says. "Actually, avoiding the situation and not talking about it will make it worse."

So trust your instincts. You know your child the best and what will be the most soothing. "The most important thing parents can do is to listen and provide comfort," Dr. Nagel says. "Cuddle your child. Be reassuring that these fears do not have to be experienced all alone."

TURN NIGHTMARES INTO HAPPY DREAMS
A little nightly preplanning may help children who are prone to nightmares. Just ask your child to describe what a happy dream would be like.

"Have your child give you as many details about the 'happy dream' as possible right before going to sleep. It is more likely your child will have that dream instead of the scary one," Dr. Nagel says. Be sure to ask all about your child's 'happy dream' the next morning."