CHOC Children's Publications
Kid's Health (Archive)


Our award-winning Kid's Health Magazine is designed to provide healthful information for your growing child. Please Note: Kid's Health Magazine is no longer being printed. Please visit our blog at http://www.choc.org/blog for the latest articles about your child's health from the experts at CHOC Children's. You can also receive our electronic Kid's Health newsletter in your inbox by subscribing to our mailing list: http://www.choc.org/subscribe

---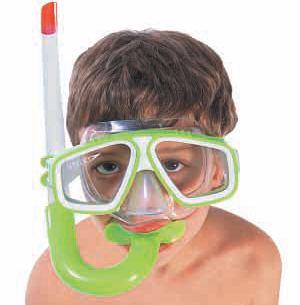 Older Pools and Spas Pose Entrapment Dangers

Since 1987, more than 147 children nationwide have drowned in pools or spas because long hair or a body part became caught in the strong suction of the drain. The risk seems greatest with older pools and spas, and those with broken drain covers.

If you own a pool or spa, you may want to contact your pool care professional to see whether your drainage system needs to be changed. New anti-vortex drainage covers may be installed that decrease suction and help prevent entanglement or entrapment.

Also, instruct your children to stay away from the drain when swimming in pools or sitting in spas. And know how to shut off the drainage system in case the unthinkable occurs.

ALWAYS SUPERVISE YOUR CHILDREN AROUND WATER
Drowning is quick and silent. A 4-year-old can lose consciousness in as little as 20 seconds. Any lapse in adult supervision could lead to tragedy, but having layers of protection in place may buy you a few extra seconds.
If you have a pool or spa, invest in fencing, gates, locks, alarms and covers.
Install locks and alarms on all doors and windows leading into the pool area.
Latch the toilet seat, and limit your child's access to the bathroom.
Empty buckets and ice chests as soon as you're finished with them.
Learn infant/child CPR and be ready to use it if necessary.
Remember, swimming lessons are not a substitute for constant adult supervision. Without the prompting of a teacher, the child may forget what to do or not be able to remember the series of steps in the right order.


CALL FOR YOUR FREE "WATER WATCHER" TAG
Young children drown quickly and without a sound—even in a crowd.

Designate an official "Water Watcher" at all your pool parties. Our highly visible tag, to be worn by your designated "Water Watcher," contains lifesaving emergency instructions. Just call (714) 532-8887.

For information about classes please call CHOC Community Education at (714) 532-8887. For drowning prevention resources, including community programs and vendors who manufacture safety devices, please visit us online at www.choc.org.