CHOC Children's Publications
Kid's Health (Archive)


Our award-winning Kid's Health Magazine is designed to provide healthful information for your growing child. Please Note: Kid's Health Magazine is no longer being printed. Please visit our blog at http://www.choc.org/blog for the latest articles about your child's health from the experts at CHOC Children's. You can also receive our electronic Kid's Health newsletter in your inbox by subscribing to our mailing list: http://www.choc.org/subscribe

---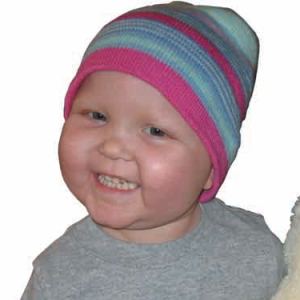 Family Hosts Two Blood Drives At CHOC

Paige Harmon, 2, has received seven blood transfusions and an infusion of platelets since her leukemia diagnosis in August 2005. Cancer patients like Paige frequently need blood products because chemotherapy targets healthy cells as well as the cancerous ones, inhibiting the body's ability to produce its own blood cells. Surgery patients, critically ill newborns or patients with blood disorders also require transfusions of whole blood or specific components, such as platelets, white blood cells or red blood cells.

In California, patients have three choices regarding blood products. They may donate their own blood in advance, use blood from a designated donor, or use products from a blood bank.

After Paige's treatment began, her parents contacted family members, friends and coworkers, and asked for blood donations on her behalf. More than 40 people responded, and her family held two blood drives at CHOC to accommodate them all. The CHOC Blood Donor Center opened up on two separate Saturdays' just for them.

"People came out of the woodwork. Some we hadn't seen in years, and others were complete strangers who happened to see a flier," says Dyan Harmon, Paige's mother. "Other people who couldn't make either blood drive went to CHOC on a different day."

Private blood drives are an option for any CHOC family that has a group of 25 donors or more. All of the blood collected on a child's behalf is tagged with the child's name. Donors who test compatible for the child during the blood drive are placed on a "designated donor" list for future need. However, blood that is not a compatible match is released to another child who needs it. No blood ever goes to waste.

Regardless of whether blood comes from the blood bank or a designated donor program, each donor is screened and tested the same way.

Dyan Harmon says she never realized the importance of blood donations until Paige's first blood transfusion last August. She remembers looking up and seeing the words "Anonymous Donor" printed on the bag. "Those words just hit me in the heart," she says. "Somebody was saving her life."