CHOC Children's Publications
Kid's Health (Archive)


Our award-winning Kid's Health Magazine is designed to provide healthful information for your growing child. Please Note: Kid's Health Magazine is no longer being printed. Please visit our blog at http://www.choc.org/blog for the latest articles about your child's health from the experts at CHOC Children's. You can also receive our electronic Kid's Health newsletter in your inbox by subscribing to our mailing list: http://www.choc.org/subscribe

---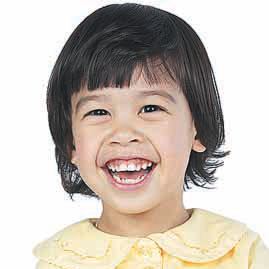 Is Surgery in Your Child's Future?

Did you know most elective childhood surgeries are now performed on an outpatient basis? Hernia repairs, tonsillectomies and ear tube insertions are now routinely done in the morning with the entire family back at home in time for dinner.

Still, no parent likes the thought of a child having to have surgery. Understanding this, the surgeons, anesthesiologists and hospital staff at CHOC and CHOC at Mission do as much as possible to prepare children and their parents in advance.

HONESTY IS THE BEST POLICY
"It is completely normal to be concerned about a child's surgery," says David Gibbs, M.D., whose own daughter has had surgery twice. "When I see a family for the first time, I give them the opportunity to ask as many questions as they wish." He also takes time to answer his patients' questions. He says younger children fear abandonment, and must be reassured that their parents will be waiting for them when they wake up. Older kids are usually more concerned about pain, possible disfigurement or modesty issues.

At the hospital, CHOC nurses and Child Life specialists use toys and activities to provide distractions and diversions. To help make the experience as comfortable as possible, children are also encouraged to bring in favorite toys, videos or blankets from home.

"HELLO HOSPITAL" REDUCES ANXIETY
If you took a maternity tour while you were pregnant, you know how comforting it was to be already familiar with the hospital when your big day arrived. "Hello Hospital," offered at both CHOC and CHOC at Mission, reduces the anxiety associated with surgery by explaining in age-appropriate terms exactly what to expect. Customized to the needs of each family, this one-on-one program includes a tour of the pre-op area, recovery room and a peek into the operating room.

For more information about "Hello Hospital," please contact CHOC Child Life at (714) 532-8473 or click on the link below.
Related Links:
Click here for more about the