CHOC Children's Publications
Kid's Health (Archive)


Our award-winning Kid's Health Magazine is designed to provide healthful information for your growing child. Please Note: Kid's Health Magazine is no longer being printed. Please visit our blog at http://www.choc.org/blog for the latest articles about your child's health from the experts at CHOC Children's. You can also receive our electronic Kid's Health newsletter in your inbox by subscribing to our mailing list: http://www.choc.org/subscribe

---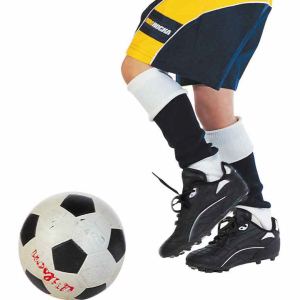 C'mon, Get Up, Get Moving!

That's the advice CHOC pediatrician and sports medicine physician Chris Koutures, M.D., gives parents at his Anaheim Hills practice. He encourages them to help their children be healthy and physically fit by being good role models.

At home, Dr. Koutures "walks the talk." His daughter may only be 21 months old, but she already goes along during her parents' daily workouts. Sometimes she rides in a backpack or a jogging stroller.

"Parents need to be role models. Physical exercise is important to development and it can?t start too early," Dr. Koutures says. "Older kids can also help model exercise habits to younger siblings."

Ideally, children should exercise at least 45 minutes a day. Focus on fun activities and let your children follow their own inclinations. Dr. Koutures points out that kids love chasing each other and you can always incorporate some form of tag into almost any sort of activity, such as running, bicycling and skating.

Dr. Koutures also says every child should be encouraged to do tumbling and basic gymnastics.

"At some point you have to learn how to roll, how to fall and how to balance. These are basic life skills," Dr. Koutures says. "I have saved myself countless times from a broken bone while mountain biking because I knew how to roll. Once you learn, you never forget."

JUST MAKE IT FUN

The more the merrier - Invite your children?s friends to come along.
Forget about results - Just focus on making it enjoyable.
Balance organized youth sports with spontaneous free play - Children need just as much unstructured play time, too.
Plan for rainy days - There is still a lot you can do indoors. Try running in place, push-ups or stretching.
Invite them onto the mat - If you're doing yoga or Pilates at home, invite your kids to join you.
What about the gym? - If your child really wants to go and is able to follow directions, Dr. Koutures advises.
Steroids: The Latest Beauty Secret?
Did you know that some non-athletic teens are taking steroids to "look better?" Dr. Koutures recommends having a frank discussion with kids about the harmful consequences, such as acne and baldness. Girls, too, may experience acne, as well as increased body hair and a deeper, male-sounding voice. "Steroids are illegal, unethical and harmful," says Dr. Koutures, who is a team physician for three Orange County high schools and California State University, Fullerton. "A lot of kids want to look better, but the side effects are not pleasant."