CHOC Children's Publications
Kid's Health (Archive)


Our award-winning Kid's Health Magazine is designed to provide healthful information for your growing child. Please Note: Kid's Health Magazine is no longer being printed. Please visit our blog at http://www.choc.org/blog for the latest articles about your child's health from the experts at CHOC Children's. You can also receive our electronic Kid's Health newsletter in your inbox by subscribing to our mailing list: http://www.choc.org/subscribe

---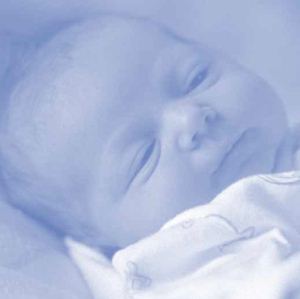 Hearing Screening Recommended Before Baby Goes Home

Did your baby have a newborn hearing screening? Only 70 percent of all California hospitals are required to provide newborn hearing screenings. As a result, about 210,000 of the 540,000 California babies born last year did not have one, says neonatologist Sudeep Kukreja, M.D., who directs the CHOC Newborn Screening Program.

"Three to four infants out of every 1,000 are born with permanent hearing loss. Hearing impairment is the most common disability present at birth, but it is also the most undiagnosed because the signs are so subtle," Dr. Kukreja says. Newborn screening tests are inexpensive, non-invasive and only take five to 10 minutes to complete.

Without early diagnosis and treatment, children with congenital hearing impairment face long-term difficulties in language acquisition, as well as with social, emotional and cognitive development. Intervention must begin by age 6 months, and may include hearing aids, sign language, lip reading and, when appropriate, cochlear implants.

"ONE, THREE, SIX"

Dr. Kukreja is chapter champion of the Early Hearing Detection and Intervention (EHDI) program of the American Academy of Pediatrics, Chapter 4. Nationally, this program has adopted the slogan of "One, Three, Six" to raise public awareness about the importance of timely testing and intervention. "Every baby should have a hearing screening before 1 month of age, preferably before leaving the hospital. Babies who do not pass the screening test should have a full audiological evaluation by 3 months of age. Finally, the child should be enrolled in an early intervention program before 6 months of age." Dr. Kukreja says.

Delaying the start of treatment by just a few months may permanently impair a child's speech, language and academic development.

"Because of the way the brain develops, a baby who cannot hear will not be able to speak unless there is timely intervention and treatment," Dr. Kukreja says. "The part of the brain responsible for sending auditory signals must receive stimulation at a certain time of the child's life. It is a very short window of opportunity, and if you miss it, you cannot go back."

If you're not sure whether your baby had a newborn hearing screening, check with your pediatrician.