CHOC Children's Publications
Kid's Health (Archive)


Our award-winning Kid's Health Magazine is designed to provide healthful information for your growing child. Please Note: Kid's Health Magazine is no longer being printed. Please visit our blog at http://www.choc.org/blog for the latest articles about your child's health from the experts at CHOC Children's. You can also receive our electronic Kid's Health newsletter in your inbox by subscribing to our mailing list: http://www.choc.org/subscribe

---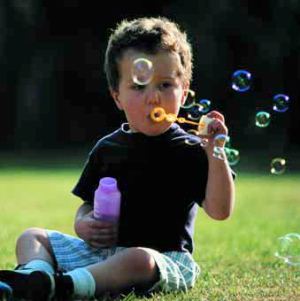 Summer Safety - Melanoma Begins in Childhood

Did you know melanoma, the most common and deadliest form of skin cancer, is linked to excessive sun exposure during childhood? Studies indicate that as few as four severe sunburns before age 16 greatly increases the risk of melanoma in later life.

Fortunately, there is quite a lot you can do about it. "Sunscreen is very important, but it does not completely protect your child from the sun. It simply buys you a little more time," says oncologist Leonard Sender, M.D., Medical Director of the CHOC Cancer Institute. "To fully protect your child, long sleeves, pants, sunglasses and a broad-brimmed hat are a must. Try to avoid outdoor activities between 10 a.m. and 3 p.m., the brightest part of the day."

He advises parents to make sunscreen a morning habit, rain or shine, every day of the year. Apply it liberally to the face, top of the ears, back of the neck, and then to any other parts of the body that will be exposed. At the beach or the pool, reapply sunscreen whenever your child comes out of the water.

MELANOMA INCREASINGLY DIAGNOSED IN YOUNG ADULTS
Dr. Sender says the number of reported cases of melanoma is rising in epidemic proportions. In 1960, the incidence was 1 in 2000. By 1999, those figures had leaped to 1 in every 80 individuals. Furthermore, melanoma is no longer an older person?s disease. It is being increasingly diagnosed in younger adults, including some in their 20s.

Melanoma doesn't discriminate by skin tone, either. Parents of every ethnicity should educate their children about the harmful effects of tanning. "Teach your children to be savvy about the sun at home, at school and on the playing field," Dr. Sender says. "This is one of the most important things you can do to protect your child?s long-term health."