CHOC Children's Publications
Kid's Health (Archive)


Our award-winning Kid's Health Magazine is designed to provide healthful information for your growing child. Please Note: Kid's Health Magazine is no longer being printed. Please visit our blog at http://www.choc.org/blog for the latest articles about your child's health from the experts at CHOC Children's. You can also receive our electronic Kid's Health newsletter in your inbox by subscribing to our mailing list: http://www.choc.org/subscribe

---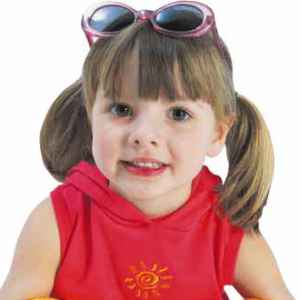 Are Your Medicines, Cleansers and Cosmetics Locked Up?

Poisoning is the third-leading cause of injury-related hospitalization in children, and medicines, household cleaning products and cosmetics are the three main culprits. Acetaminophen and ibuprofen are the most commonly ingested medicines because children often find these products in purses, kitchens and bedside tables, says Gloria Giraldo, M.PH, health education program coordinator for the California Poison Control System.
"Children develop new motor skills every day. I always warn parents that their children will not tell them that they can now reach the unlocked cabinet where the medicines are stored," she says. "Many children are able to unlock child-resistant caps, too, which is why all medications should be locked up and kept out of reach."
Household cleaning products are obvious hazards. Giraldo also cautions parents about keeping such seemingly "innocent" items as cosmetics, perfume, nail polish and remover, deodorant, hair dyes, perm solutions and shampoo well out of reach.
Remember, not all poisonings occur as a result of a substance being swallowed. Be careful of poisonous substances that may come into contact with your child's skin and poisonous fumes. If you suspect your child has been poisoned, first get your child away from the poisonous substance, Giraldo says. Then call Poison Control.
"Keep the Poison Control phone number with you at all times, even when you travel," she says. "You can call the California Poison Control number from anywhere in the country."
Available 24 hours a day, the California Poison Control System is staffed by highly trained poison specialists. Call any time you suspect a poisoning, even if your child isn?t showing symptoms. The national, toll-free number is (800) 222-1222, however your call will be answered by your local Poison Control Center. For a complete list of poisonous items commonly found around the house, visit the California Poison Control System online at www.calpoison.org.
Related Links:
www.calpoison.org