CHOC Children's Publications
Kid's Health (Archive)


Our award-winning Kid's Health Magazine is designed to provide healthful information for your growing child. Please Note: Kid's Health Magazine is no longer being printed. Please visit our blog at http://www.choc.org/blog for the latest articles about your child's health from the experts at CHOC Children's. You can also receive our electronic Kid's Health newsletter in your inbox by subscribing to our mailing list: http://www.choc.org/subscribe

---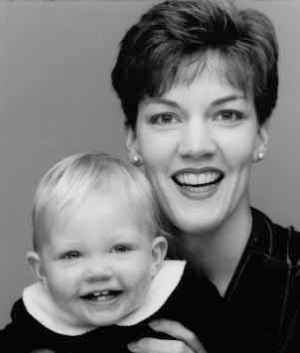 Take Care Of Those Baby Teeth

They are just as important as the permanent teeth that will come in later. In fact, a CHOC pediatric dentist and the American Academy of Pediatric Dentistry recommend the first dental visit by your child?s first birthday.
"We have a silent epidemic of tooth decay in this country. Most days, in the CHOC operating rooms, my colleagues and I work on 18-month-olds who have a mouth full of cavities as a result of being put to bed with a bottle," says pediatric dentist Richard Mungo, D.D.S. "If we had been able to meet those children six months earlier and counsel the parents on dental hygiene, it could have been completely avoided."
Because infants and toddlers are too young to sit still in a dental chair, routine fillings and extractions must take place in the CHOC operating room under general anesthesia. In addition to those risks, the loss of baby teeth greatly impacts a child's quality of life. "Without the upper front teeth, the child has no way to know where to place the tongue for speaking, so verbal skills will suffer. The child will lisp and may be frequently misunderstood. Also, missing teeth greatly impacts the child's smile and self esteem. This translates to school performance because it affects the learning process," Dr. Mungo says.
HOW TO PROTECT THOSE PEARLY WHITES
Good oral hygiene begins before the first tooth appears. Dr. Mungo recommends the following tips:
Wipe your baby's gums after every meal. Use a soft, wet cloth.
Banish the bottle in bed. That last gulp stays on your child's teeth all night long. If your baby must have a bottle to go to sleep, fill it with plain water.
Help your child brush and floss until age 8. Until then, children do not have the dexterity, attention span or concern needed for thorough and effective brushing. Flossing should begin after the second baby molars appear, usually between ages 3 and 4.
Avoid excessive sugar. Limit sodas, sticky fruit snacks, hard candies and anything else that coats the tooth with sugar.
Richard Mungo, D.D.S., is a pediatric dentist. To reach him, call (714) 841-4990.
Healthier Smiles for Orange County's Kids
Cavities are five times more prevalent than asthma, and the most common reason children miss school. Yet 60 percent of Orange County children younger than age 6 have never seen a dentist.
Dental treatment, education and preventive care are now available at Healthy Smiles for Kids of Orange County. A new facility will be opening this summer on the Garden Grove Boys and Girls Club campus.
The pediatric dental facility will be on the second floor and a new CHOC Clinic will occupy the first floor. Partially funded by the Children and Families Commission of Orange County and private corporate support, this program collaborates with community pediatricians, pediatric dentists, clinics and educational institutions.
"The 0 - 5 age group is the most vulnerable to dental disease, yet the most responsive to preventive measures," Dr. Mungo says. "Hopefully our program will serve as a model for the entire nation."