CHOC Children's Publications
Kid's Health (Archive)


Our award-winning Kid's Health Magazine is designed to provide healthful information for your growing child. Please Note: Kid's Health Magazine is no longer being printed. Please visit our blog at http://www.choc.org/blog for the latest articles about your child's health from the experts at CHOC Children's. You can also receive our electronic Kid's Health newsletter in your inbox by subscribing to our mailing list: http://www.choc.org/subscribe

---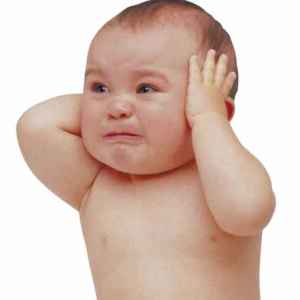 Tubes May Be The Answer For Pesky Ear Infections

Ninety percent of all children between the ages of 1 and 3 experience at least one middle ear infection. Ear infections are one of the most common reasons for pediatric office visits.
"Most middle ear infections are caused by viruses, so antibiotics are typically not effective in treating them. For this reason, we recommend waiting 48 to 72 hours before prescribing antibiotics. Motrin or Tylenol usually reduces any fever or earache the child may be experiencing.
If the child starts feeling better, then we know antibiotics are probably not needed," says CHOC pediatric ear, nose and throat specialist Roberto Barretto, M.D. "However, a viral infection may become a bacterial infection. If symptoms persist or worsen after 48 to 72 hours, antibiotics are probably necessary."
Ear tubes are usually recommended for children who experience frequent middle ear infections or temporary hearing loss as a result of fluid in the middle ear. Inserted during an outpatient surgical procedure, an ear tube allows the fluid to drain from the middle ear, reducing the frequency and duration of infections. Dr. Barretto recommends that children who have more than three separate middle ear infections within a six-month period, or more than four infections during a year, consult with a ear, nose and throat specialist.
"Repeated middle ear infections rarely cause permanent hearing loss in children. However, fluid in the middle ear muffles sound as it passes through the ear, causing a very treatable form of temporary hearing loss," Dr. Barretto says. "And even a temporary hearing loss may delay a child's speech development. It may take speech therapy and other special services to help a child catch up by middle school or even high school."
He says some children experience "silent" ear infections, in which the only symptom is persistent fluid in the middle ear. If your child has experienced any speech delay or if his words do not sound clear, Dr. Barretto recommends asking your pediatrician about the possibility of recurrent "silent" middle ear infections.
Roberto Barretto, M.D., is a fellowship trained pediatric otolaryngologist. To contact him, call (714) 538-2966.