CHOC Children's Publications
Kid's Health (Archive)


Our award-winning Kid's Health Magazine is designed to provide healthful information for your growing child. Please Note: Kid's Health Magazine is no longer being printed. Please visit our blog at http://www.choc.org/blog for the latest articles about your child's health from the experts at CHOC Children's. You can also receive our electronic Kid's Health newsletter in your inbox by subscribing to our mailing list: http://www.choc.org/subscribe

---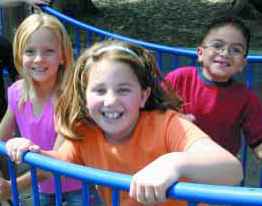 Ketogenic Diet Now at CHOC

Abrand-new program featuring an ancient dietary treatment for seizures is now available at the CHOC Epilepsy Center. The ketogenic diet may be an option for patients whose seizures cannot be controlled through conventional medication or for whom the side effects are too severe. And for a few, it may completely cure them.

"The ketogenic diet is probably the first treatment ever invented for epilepsy. Between 2,000 and 4,000 years ago, it was discovered that having the patient fast often reduced or stopped the seizures altogether," says pediatric neurologist Steven Phillips, M.D., medical director of the CHOC Epilepsy Center. Prior to coming to CHOC, Dr. Phillips worked with a similar program at Children's Hospital & Research Center at Oakland. "The striking thing is that a few of the kids who follow the ketogenic diet actually become cured. I have followed patients whose seizures never came back and they were weaned off their medicines."

Dr. Phillips says the ketogenic diet was very popular in the United States in the early 20th century. In the 1930s and 1940s, however, the development of the first anti-seizure medications, such as phenobarbital, quickly replaced the restrictive diet as the conventional treatment for epilepsy. While medication is still considered the first-line treatment for seizures, Dr. Phillips says they do not work for everyone and some have adverse side effects. Surgery is another treatment option for epilepsy, but not every patient is an ideal candidate. The diet is low in carbohydrates, moderate in proteins and extremely high in fats. In fact, 90 percent of the daily caloric intake must come from fats, such as butter, margarine, oil, cream and mayonnaise. This ratio causes the body to quickly burn through carbohydrates and begin burning fat for energy. This results in a state of ketosis, which is maintained by the diet.

DON'T TRY THIS AT HOME

Patients must begin the diet under medical supervision at CHOC. Prior to the first consultation, parents are required to read The Ketogenic Diet: A Treatment for Epilepsy, by John Freeman, which clearly outlines the complicated, restrictive nature of the diet. Then there is an evaluation with a CHOC neurologist, dietitian and social worker to assess whether the patient would be a good candidate. A six-week trial commitment is required, and patients do not stay on the ketogenic diet for more than two years.

CHOC dietitian Jill Rand, R.D., C.N.S.D., says the ketogenic diet requires a tremendous amount of commitment from patients and their parents. All carbohydrates must be calculated to the milligram in food, medicine or anything else the child may take by mouth. Parents must read labels and call food companies to verify the carbohydrate contents of some foods. And since maintaining a specific number of calories and ratio of fats to protein and carbohydrate is crucial to maintain ketosis, patients must be monitored to be sure they are consuming the required calories.

Older children may be tempted to sneak food or trade lunches, and birthday parties can certainly be tough. But Rand says most families find creative ways to get around these challenges. It all comes down to motivation.

"After awhile, anyone would get sick of eating sticks of butter or dollops of mayonnaise or cream everyday. The ketogenic diet must be presented so the child understands why following it exactly is so important," Rand says. "The possibility of life with little or no seizures is what motivates them and their families to stick to it."

For more information about the ketogenic diet, please call the CHOC Epilepsy Center at (714) 532-7601.