CHOC Children's Publications
Kid's Health (Archive)


Our award-winning Kid's Health Magazine is designed to provide healthful information for your growing child. Please Note: Kid's Health Magazine is no longer being printed. Please visit our blog at http://www.choc.org/blog for the latest articles about your child's health from the experts at CHOC Children's. You can also receive our electronic Kid's Health newsletter in your inbox by subscribing to our mailing list: http://www.choc.org/subscribe

---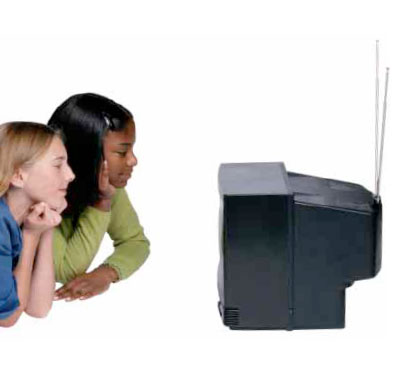 Why The Media Target Your Children
Many media messages are having a negative impact on children?s health and well-being.
They do it because it makes good business sense. Think about it-today's children have a tremendous amount of spending money. Plus, they are experts in influencing their parents' purchasing decisions. But most importantly, today's children will be the consumers of tomorrow. Efforts to develop brand loyalty now should pay off big-time in the years to come.
So why are you reading about business in a newsletter from Children's Hospital of Orange County? Many media messages are having a negative impact on children's health and well-being. Images and messages from advertising, television programs, movies, music videos, computer games and the Internet are contributing to a variety of public health concerns:
Aggressive behavior and violence, including desensitization to both public and personal violence,
Substance use and abuse,
Poor eating habits, obesity and dieting,
Unhealthy sexuality, body image and self-concept, and
Over-consumerism
The American Academy of Pediatrics has developed a media education policy to help pediatricians discuss media literacy with patients and their parents. CHOC also advocates that parents help their children develop the critical thinking skills necessary to discern the real meaning behind media messages.
THE MEDIA AND BODY IMAGE
Computer technology has taken image manipulation far beyond simple air-brushing techniques. Did you know many advertising images are actually composites of several different models? So that perfect look a teenage girl may be trying to achieve may not even exist in real life. "Six out of every 10 teenage girls are dissatisfied with their bodies, but only three out of them are actually overweight," says Alberto Gedissman, M.D., executive director of the Pediatric and Adolescent Comprehensive Care Medical Group at CHOC, and medical director of CHOC Outreach Clinics. "We know that girls who read women's fashion magazines are more likely to feel this way. But these girls don't see the smoking and drug abuse fashion models often resort to in order to be that thin or the destruction those unhealthy habits lead to in later life."
Additionally, Dr. Gedissman says adolescent boys are targeted through images of strong, "buffed-out" male physiques, a look often requiring the use of anabolic steroids to achieve. But they are not told of the possible health risks they face from steroids or other sports supplements.
"The promotion of youth culture in our society isn't a coincidence. Young adults and teens have the most disposable income, which is why this group is targeted," Dr. Gedissman says. "Children must become 'media literate' so they can decode the messages they receive from the media. They need to understand that all messages have been carefully constructed for the purpose of encouraging them to spend money or to change the way they feel about something.? The American Academy of Pediatrics further defines media literacy as the understanding that each person interprets a message differently. Finally, children and young adults must know that media messages are often driven by powerful economic and political forces.
"There is no question that media messages affect children's attitudes, values and behavior," Dr. Gedissman says. "It's a free country, but parents have the right to educate their children on how to spend their money or feel about things in accordance with their own personal beliefs and values."
Alberto Gedissman, M.D., co-authored the media education policy for the American Academy of Pediatrics. He also serves as chair of the Youth Violence Committee for the Orange County chapter and co-edits Healthy Kids in Español, the organization's bi-monthly Spanish-language newsletter.