CHOC Children's Publications
Kid's Health (Archive)


Our award-winning Kid's Health Magazine is designed to provide healthful information for your growing child. Please Note: Kid's Health Magazine is no longer being printed. Please visit our blog at http://www.choc.org/blog for the latest articles about your child's health from the experts at CHOC Children's. You can also receive our electronic Kid's Health newsletter in your inbox by subscribing to our mailing list: http://www.choc.org/subscribe

---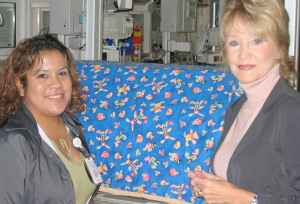 CHOC Leads The Way In Neonatal Medicine

Today, critically ill or premature newborns from hospitals throughout Southern California are transferred to the CHOC NICU for the most advanced level of medical care. But when CHOC Neonatologist Carrie Worcester, M.D., started her medical career in the 1970s, neonatology was just coming into its own as a separate medical specialty.

Dr. Worcester became one of the original CHOC neonatologists in 1978, and was medical director of the NICU from l984 until 2003. During that time, she and the NICU team of physicians, nurses and respiratory therapists played a key role in the evolution of neonatal medicine, and took part in major medical advances that have greatly increased the survival and quality of life for babies born prematurely.

Advances in Treating Problems of Prematurity

Lung disease is one of the most serious problems resulting from premature birth. When a baby is born too early, the lungs are just not ready for life outside the womb. In the early days of neonatal medicine, adult ventilators were adapted to assist premature babies with breathing. However, these ventilators proved to be a mixed blessing as they often left babies with long-term lung complications. Dr. Worcester remembers two major breakthroughs in the early 1980s that greatly improved survival and changed the way premature lung disease is treated.

"Technological advances led to better, more gentle ventilators that greatly reduced the lung complications for these babies," Dr. Worcester says. "Also, the FDA approved the use of surfactant for treating hyaline membrane disease, a type of premature lung disease in which the baby lacks the protein needed to keep the air sacs in the lungs open. Surfactant is an artificial protein that is given shortly after birth to replace the missing protein. It allows us to open up the lungs sooner and decreases the need for ventilators."

The CHOC NICU has been at the forefront of additional major advances in neonatal medicine:

Extracorporeal Membrane Oxygenation (ECMO)
This cardio-bypass system mechanically diverts blood, oxygenates it, and returns it to the baby, giving the heart and lungs a chance to rest while healing. The CHOC transport team can even take this procedure on the road while transporting critically ill newborns from other hospitals to the CHOC NICU.
Nitric Oxide
CHOC participated in multi-center trials that led to FDA approval of this treatment for pulmonary lung disease. Additionally, CHOC was the first Orange County hospital to provide nitric oxide treatment during patient transports.

Retinopathy of Prematurity (ROP)
Exposure to oxygen, even room air, can cause sensitive blood vessels in a premature newborn's eyes to constrict, potentially leading to retinal detachment and blindness. Early surgical intervention and surgery has improved those odds. CHOC has a dedicated retinal specialist who regularly visits the NICU to monitor babies and intervene, as necessary.
Early Development And Assessment Center (EDAC)
For babies who "graduate" from the NICU, this program provides regular follow up care for the first two years. A multidisciplinary team of CHOC healthcare professionals evaluate mental, motor, speech and language skills. They also make referrals to community resources, as necessary.

"Neonatology has been an extremely rewarding career because I've been in the field since almost the start, and part of the advancements and excitement," Dr. Worcester says. "At our annual NICU reunions, we see former patients who are now in high school or college. It is the best feeling in the world to see them because you feel like it is your own child standing right in front of you."