CHOC Children's Publications
CHOC Children's Annual Report


Everyone in Orange County is somehow connected to CHOC Children's. If it's not your own children that have been treated by our team of pediatric experts, chances are you know a few that have. Among friends, neighbors, coworkers, even people we encounter in our daily travels—CHOC is a common bond we all share. In this report, you will learn about some of our finest moments.

---
COVER STORY :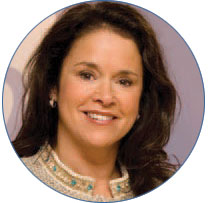 CHOC 2008 Annual Report
This has been a year of tremendous progress at CHOC. In response to the rapidly increasing needs of our pediatric population with the most complex diagnoses, we opened the doors to our new state-ofthe-art, family-centered Pediatric Intensive Care and Cardiovascular Intensive Care units. Last spring, we opened a new 6,000-square-foot Outpatient Infusion Center—providing a dedicated center for pediatric patients to receive infusions and procedures without having to be admitted to the hospital.
In addition, we just completed the renovation and expansion of our Ambulatory Care Center, which houses our large Primary and Specialty Care Clinics on our Orange campus. This has been a critical project to help meet the demand for these important services.
Last year alone, our primary and specialty care systemwide reached over 145,000 visits. Although years of planning and construction have resulted in enhanced patient care areas, allowing our cli...

click here for full story...
More From This Issue...
Disneyland? Resort Gives the Gift of a Healthy Tomorrow


Walt Disney will always be regarded as one of the greatest visionaries of the 20th century. Although he?s most famous for his creative talents, CHOC remembers him in another very special way. Nearly 50 years ago, a group of citizens saw the need for a hospital dedicated solely to children to serve the growing youth population of Orange County?and Walt Disney led the charge.

Hyundai Raises Awareness for Pediatric Cancer Research


Thanks to generous donations from partners like Hyundai Motor America, CHOC and other children?s hospitals across the nation can continue to make progress in the fight against cancer.

New Outpatient Infusion Center Helps Kids Avoid Hospitalization


Research has shown that treating children on an outpatient basis, whenever possible, can promote faster recovery times and enhanced well being. Now, thanks in part to a generous $1 million gift from the Dhont Family Foundation, CHOC patients requiring chemotherapy and other types of medications can receive their treatments on an outpatient basis, avoiding hospital admission and an overnight stay.

Robotic IV Automation Improves Safety and Efficiency


This fall, CHOC will be the first facility in the world to implement the Robotic IV Automation (RIVA) in its pharmacy. This state-of-the-art, self-contained unit will automatically and accurately prepare IV syringes and bags in patient-specific doses, virtually eliminating human involvement in mixture and preparation processes.

Children?s Miracle Network Raises Over $1 Million Dollars for CHOC


Last year, CHOC joined Children?s Miracle Network (CMN), a nonprofit organization dedicated to saving and improving the lives of children by raising funds for children?s hospitals across the country.

Anaheim Ducks and CHOC Team Up for Children


For many years, the Anaheim Ducks have supported CHOC, with players and management visiting patients, delivering special Ducks merchandise and even enjoying friendly games of air hockey in the hospital playrooms.

A New Take on Philanthropy


?Giving while living? is becoming popular as more Americans decide to donate money to organizations while they can still enjoy seeing their impact.