CHOC Children's Publications
CHOC Children's Annual Report


Everyone in Orange County is somehow connected to CHOC Children's. If it's not your own children that have been treated by our team of pediatric experts, chances are you know a few that have. Among friends, neighbors, coworkers, even people we encounter in our daily travels—CHOC is a common bond we all share. In this report, you will learn about some of our finest moments.

---
COVER STORY :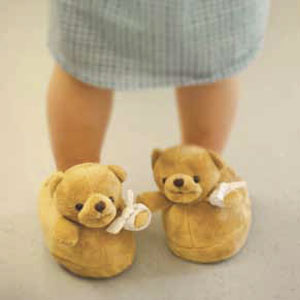 There's no such Thing as an ordinary day at CHOC Children's
Home. There's no place quite like it. For many of our patients and their families, CHOC Children's is a home away from home. Ask a family that's spent some time with us, and they'll tell you that the clinical teams at CHOC have become like family to them.

As a regional referral center for tertiary and quaternary pediatric care, we treat the most critically ill children — treating over 250,000 patients from across four counties each year. In fact, our world-class pediatric care and impressive outcomes recently earned CHOC national ranking in eight specialties.

But what's really special about CHOC goes far beyond delivering premier pediatric care at a premier pediatric facility.

Whether it's tucking his beloved blankie back into his bed before he wakes up from surgery, or letting her wear her favorite bear slippers while she gets chemotherapy, our experts know what it takes to make kids feel at home.

There's no place like CHOC....

click here for full story...
David and Andrea Saenz never expected what happened after their infant daughter's umbilical cord was cut.
more...
A Message from Kimberly C. Cripe




It's happening. I am both pleased and proud to report that CHOC Children's continues to gain national recognition as one of the best children's hospitals in the country.



click here for story...

One of The Safest Hospitals in the Nation


The new CHOC Children's patient care tower represents a major investment in quality and patient safety, as well as our ability to deliver the most advanced healthcare to all the children we serve.

CHOC Children's was one of the first hospitals in the nation to address human-related errors by implementing a patient safety and quality improvement department with a medical director who is also a critical care pediatric specialist. Our new patient care tower will take patient safety to the highest level.

Safety By Design
When a child is critically ill, physicians, nurses and other clinical team members must respond quickly, without hesitation or error. Standardized processes and design elements built into our new patient tower will help our team perf...

click here for story...
More From This Issue...
Calming the Epileptic Storm


The activity in a child's brain during a seizure is often likened to an electrical storm.

Nicu Babies Speak Up


At the CHOC Children's at Mission Hospital Neonatal Intensive Care Unit (NICU), staff posts special cards at each bedside. Describing exactly what parents need to know about holding and interacting with their baby.

A Tiny Scar Makes a Big Difference


Advancements in medical technology have resulted in a new laparoscopic technique that allows surgeons to perform some procedures through a single, small incision.

From Fear to Fun


It's been more than 10 years, but Shanna Roenicke still clearly remembers the day she was diagnosed with acute myelogenous leukemia. She was taken into a hospital room with about 10 doctors and nurses. The experience was overwhelming.

Looking for Cancer's


The Hyundai Cancer Institute at CHOC Children's is one of the few places in the country conducting genomic research into pediatric malignancies.

Change CHOC, Change the World


CHOC is inviting the community to help us make Orange County the safest and healthiest place for children. Through the "Change CHOC, Change the World" campaign, we are raising $125 million in philanthropic funds for the creation of the new CHOC Children's tower and the advanced services it will house.