CHOC Pressroom
CHOC CHILDREN'S APPOINTS FRANK MAAS AS DIRECTOR OF ORANGE COUNTY'S FIRST PEDIATRIC EMERGENCY DEPARTMENT
March 23, 2012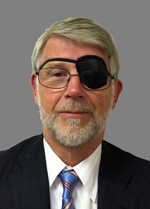 CHOC Children's has named Frank Maas, RN, the director of the hospital's emergency department (ED) set to open in CHOC's new seven-story tower in Spring 2013. In this role, Maas will be responsible for the operations and management of Orange County's first and only ED exclusively dedicated to children.
"I am grateful for the opportunity to join CHOC and lead Orange County's only emergency department dedicated to pediatrics," said Maas. "A family-centered approach and world-class care will distinguish CHOC even further when the state-of-the-art patient care tower and emergency department opens."
CHOC's 22,000-square-foot ED has been designed to meet the unique needs of children. It features 31 treatment rooms, including 14 rapid medical exam rooms, and three triage suites. In addition to the ED, CHOC's 425,000-square-foot tower will house new and advanced operating rooms, laboratory, pathology and imaging services – all with a dedicated pediatric environment and staff. The seven-story building incorporates the most advanced design and safety principles of any children's hospital in the nation, as well as enhanced patient and family amenities to create a serene, healing environment for children.
Before joining CHOC, Maas led the community-based ED at Little Company of Mary Hospital in Torrance, serving approximately 64,000 patients per year with an inpatient admission rate of 22 percent. He has more than 30 years of experience in emergency services, including over 20 years at the director level. He spent more than a decade at the Emergency Medicine Center and Trauma Center at UCLA, and St. Frances Medical Center prior to that. Maas has been involved in several hospital planning and construction projects throughout his career.
Maas received his master's degree in business administration from the University of Phoenix and bachelor's degree in nursing from Brigham Young University.
Named one of the best children's hospitals by U.S. News & World Report (2014-2015) and a 2013 Leapfrog Top Hospital for the highest quality of care, Children's Hospital of Orange County (CHOC Children's) is exclusively committed to the health and well-being of children through clinical expertise, advocacy, outreach, education and research that brings advanced treatment to pediatric patients. Affiliated with the University of California, Irvine, CHOC's regional health care network includes two state-of-the-art hospitals in Orange and Mission Viejo, many primary and specialty care clinics, a pediatric residency program, and four clinical centers of excellence - the CHOC Children's Heart, Neuroscience, Orthopaedic and Hyundai Cancer Institutes..

CHOC earned the Gold Level CAPE Award from the California Council of Excellence, the only children's hospital in California to ever earn this distinction, and was awarded Magnet designation, the highest honor bestowed to hospitals for nursing excellence. Recognized for extraordinary commitment to high-quality critical care standards, CHOC's Pediatric Intensive Care Unit (PICU) is the first in the United States to earn the Beacon Award for Pediatric Critical Care Excellence.
###
Media Contact:
Monica Garcia, Sr. Public Relations Specialist
phone: (714) 289-4183
email: pr@chocchildrens.org