CHOC Pressroom
CHOC CHILDREN'S PRESIDENT AND CEO KIM CRIPE NAMED 2011 ORANGE COUNTY MARCH FOR BABIES CHAIR
March 14, 2011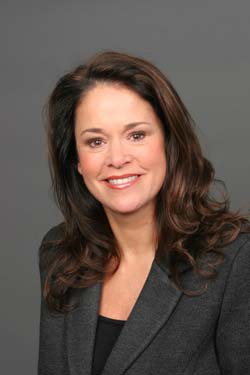 CHOC Children's President and CEO Kim Cripe is this year's Orange County Chair for the March of Babies, the biggest fundraiser for the March of Dimes. Cripe will be joined by thousands of March for Babies participants on the morning of Saturday, May 7th at Fashion Island in Newport Beach for the five-mile walk. In addition to Cripe's involvement, two moms of babies who were treated in CHOC Children's Neonatal Intensive Care Units (NICU) Susan Patcha, who is also a NICU nurse at CHOC Children's at Mission Hospital, and Jennifer Burrell are serving as March of Dimes ambassadors.
CHOC families are encouraged to support March of Dimes, a long time partner with CHOC, and CHOC's leadership role in this year's event by joining the CHOC Children's team. NICU families can show their support by joining a CHOC Children's NICU Family Team and walking in March for Babies, after which there'll be a reunion.
Honored to be selected as this year's Chair, Kim Cripe says, "As the 2011 March for Babies Chair and President and CEO of the regional leader in neonatal and pediatric care, I am grateful for the community's participation in the Orange County March for Babies. Whether you are on the CHOC team or a family team, you are making a difference in the lives of babies everywhere."
Funds raised through March for Babies will support March of Dimes research and community programs to help moms have full-term pregnancies and give babies a chance at a healthy start in life. Families, friends and co-workers can sign up today by visiting http://marchforbabies.org, Interested participants can also call 800-525-9255. Registration at the event begins at 7 a.m., with the walk starting at 8:30 a.m.

Named one of the best children's hospitals by U.S. News & World Report (2014-2015) and a 2013 Leapfrog Top Hospital for the highest quality of care, Children's Hospital of Orange County (CHOC Children's) is exclusively committed to the health and well-being of children through clinical expertise, advocacy, outreach, education and research that brings advanced treatment to pediatric patients. Affiliated with the University of California, Irvine, CHOC's regional health care network includes two state-of-the-art hospitals in Orange and Mission Viejo, many primary and specialty care clinics, a pediatric residency program, and four clinical centers of excellence - the CHOC Children's Heart, Neuroscience, Orthopaedic and Hyundai Cancer Institutes..

CHOC earned the Gold Level CAPE Award from the California Council of Excellence, the only children's hospital in California to ever earn this distinction, and was awarded Magnet designation, the highest honor bestowed to hospitals for nursing excellence. Recognized for extraordinary commitment to high-quality critical care standards, CHOC's Pediatric Intensive Care Unit (PICU) is the first in the United States to earn the Beacon Award for Pediatric Critical Care Excellence.
###
Media Contact:
Denise Almazan, Director of Public Relations
phone: (714) 509-8680
email: pr@chocchildrens.org